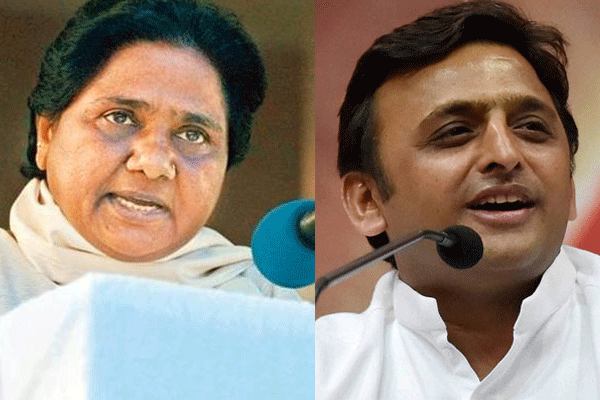 KCR has been talking about a federal front without national parties like BJP and Congress for quite some time. Now Mayawati and Akhilesh seem to have joined hands to form alliance in upcoming Lok Sabha elections. With this, a debate started whether KCR will take up initiative and join Mayawati and Akhilesh as part of his federal front plans.
In a recent event of Karunanidhi's statue unveiling, DMK president Stallin has proposed Rahul Gandhi as PM candidate of UPA. This event was attended by Chandra Babu also. Among others who attended were,Sonia Gandhi, Rajnikanth, Kerala Chief Minister Pinarayi Vijayan and Puducherry Chief Minister V Narayanswamy. But Stallin's comments did not go well with Mayawati and Akshilesh Yadav. Akhilesh Yadav said that -all opposition parties do not necessarily share DMK president MK Stalin's views that Rahul Gandhi should be the next prime minister of India. After this event, SP and BSP decided to join hands and go for the coalition in the state of UP and the interesting thing is – Congress will not be a part of it. SP, BSP, RLD will together fight 2019 Lok Sabha elections.
As Maya and Akshilesh also planning a coalition without BJP and Congress, there is a very high chance of KCR joining this coalition at some point of time in future. Moreover Mamta also objected to Stallin's comments and opined that announcing PM candidate prior to polls will deter other parties joining the coalition. So, political equations are changing so fast and federal front without BJP and Congress may be a reality soon. We will have to wait for a few more days for more clarity.