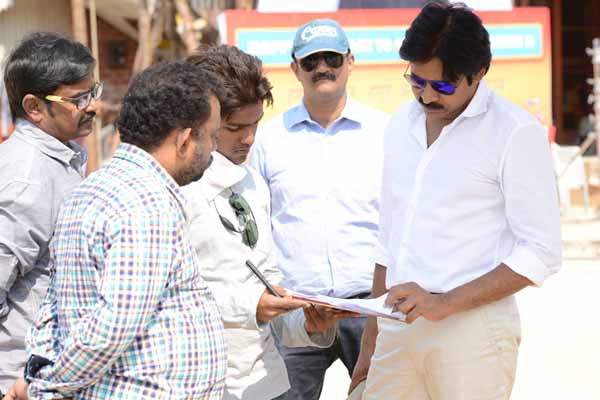 Pawan Kalyan has one of the most hardcore fan bases in south cinema. They are now a very worried lot. On one hand, Pawan's latest film 'Sardaar Gabbar Singh' is turning out to be one of the biggest disasters in the history of Telugu cinema. On the other hand, the actor has been giving statements about his disinterest in films.
On top of this, Pawan Kalyan's next film is reportedly going to be with S.J. Surya. The last time these two teamed up, the result was 'Komaram Puli', which was a disaster. Senior Pawan Kalyan fans are extremely worried that the last two or three films of their favourite actor will end up as damp squibs.
They have reportedly sent representations to Pawan Kalyan, to reconsider his decision and work with either Trivikram or some promising director who can ensure a quality film. Let us see whether Pawan Kalyan listens to the wishes of fans or not.