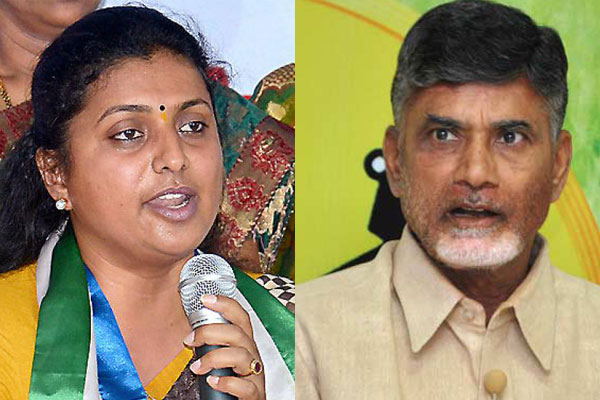 Nagari MLA (YSR Congress) has been suspended for one year from Andhra Pradesh Assembly for using the abusive language against chief minister Chandrababu Naidu. A resolution to this effect was moved by Legislative Affairs minister Yanamala Ramakrishnudu this afternoon in Assembly.
The house adopted the resolution with voice vote. Later speaker asked Roja to leave the house.
Opposition leader Jagan tried to intervene in the matter. But, the speaker did not allow him stating it was the decision of the House. It may be recalled that Roja, rushing to the CM seat, when he was making the statement on Call Money, is said to have used unparliamentary language.
Giving indication of the mood of the ruling party, TDP MLA Anita, an hour ago, urged the chair to suspend her at least for one year.