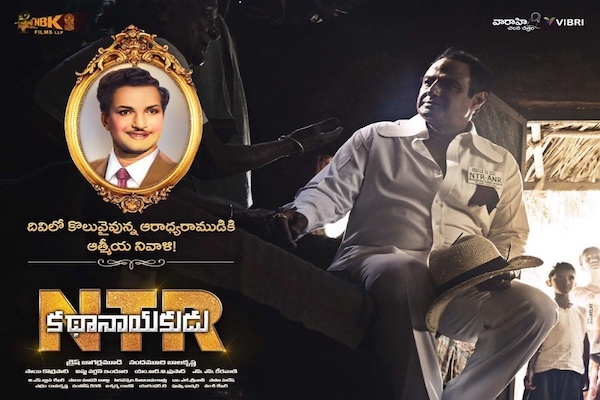 The life of Nandamuri Taraka Rama Rao, the legendary Telugu actor and politician is one that generations of Telugu people have admired.
A self-made actor who became a legend in his own right and is notable as one of the important pillars of Telugu cinema, alongside Akkineni Nageswara Rao, along with whom he formed the foundation stone of commercial Telugu cinema as seen today.
From the days of black and white to the times when cinema transitioned into color, the actor changed himself with times and reinvented his style. So much so, that even in his 50s he was being celebrated as a hero of the masses.
But he took his fame seriously and wanted to give back to the society. Very early on, he knew that service to people was his ultimate goal. Various factors pushed him towards it and eventually he reached there via his remarkable political entry which made him one of the most successful Chief Ministers of Andhra Pradesh (before bifurcation).
Giving the Telugu people a sense of belonging and pride like never before, he defined the identity of the people in this side of the country by making it a much-needed propaganda where he told the world "we aren't Madrasi".
And we at US Telugu take pride in sending out a tribute to him on his 26th death anniversary today. We invite you all in the theatres nearest to you to watch NTR Kathanayakudu and remember Anna Garu.
Please reach us at:
US Telugu Movie LLC
Email: ustelugumovie@gmail.com
Phone: 972-399-9581
Click Here!! for the USA Showtimes.
Press release by: Indian Clicks, LLC