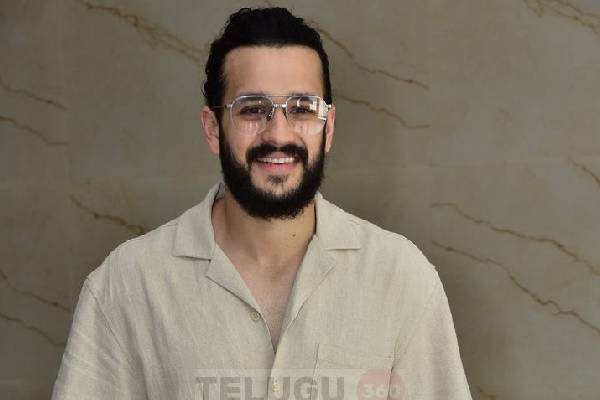 Young Hero Akhil Akkineni is coming up with his ambitious Spy Thriller 'Agent' releasing on April 28th. The recently released trailer upped the expectations on the film. Akhil interacted with media ahead of its release.
"I always like to larger than life action films. While doing Bachelor, I always felt doing something that is not in my zone. I approached Suri and that's how the movie happened," he told how the movie happened.
"I got inspired by Hrithik Roshan's body but very quickly realised every body's body is different and we can not build body like someone. I worked really hard but also enjoyed it. It took ten months to get this body," he told.
"My character in the film is crazy. He behaves like a monkey all the time. This will give a unique feel to the film. Agent is an intense story that happens between three characters. It will be a new world totally. We are confident audience will love it," the star added.