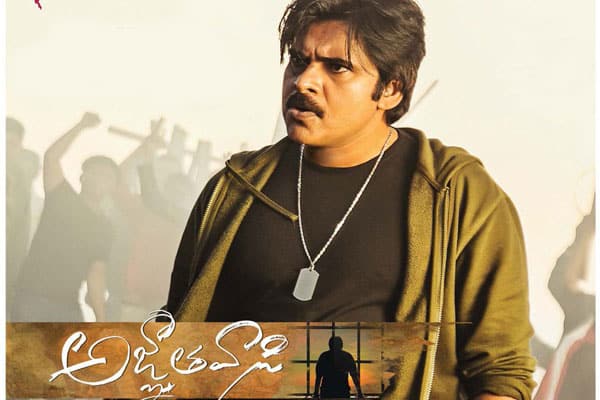 The much hyped "Agnyaathavaasi" finally bit the dust bringing disappointment to fans and losses to distributors. The writer director Trivikram is blamed by all for his lazy writing. In fact nobody expected the movie to be such huge let down, though Telugu360 smelled a danger signal after the teaser release. When rumors poured that Agnyaathavaasi (AV) is based on French movie "Largo Winch", many reviewers, writers expected that AV would be a big hit even if they copied the movie properly. Moreover, Trivikram never failed as writer in his movies. So where it went wrong? One analysis is that the movie failed because the director tried to "Trivikramaize" action movie "Largo winch" by forcibly inserting comedy and other elements of his forte into that racy action thriller. But it is not 100% correct. Then why did this fail? Or even a basic question – why do the movies fail. Simple – when they fail to engage or entertain the audience. What do you need to engage or entertain audience? Great story? Or great screenplay? Or comedy? Or music? There could be many reasons. But one main reason for failure is – not telling story effectively, in other words, not having a proper screenplay. There are several books on screenplay. Syd field's screenplay technique suggests there are 3 ACTs in any movie screenplay. Another screenplay book by Blake Snyder "Save the cat" also suggests, more or less similar structure of ACT-1, ACT-2 and ACT-3 but sub-divides these acts into Sub-acts. So let's apply what went fine w.r.t. screenplay – in case of Attarintiki Daredi and what actually went wrong in case Agnathavasi. Probably this article is like postmortem on Agnathavasi screenplay. Overall, screenplay of the movie has below structure.
ACT-1: Initial set-up of story, introducing main character and his goal. Occupies first 25% screen time(on average).
ACT-2: Conflicts, hurdles, faced by main character in achieving his goal, sub-stories, Villains. Occupies next 50% time, i.e. 25% run time onwards to 75% run time.
ACT-3: Towards the solution. Last 25% screen time.
ACT1:It basically establishes set up for the story. It states the theme of the movie, gives us a taste of what movie is going to be. It introduces who is protagonist and what he wants. Usually it occupies, at maximum, the first 25% of the screen time. If set up can be established even in lesser time without losing the detail, it is even better. ACT-1 could be further sub-divided into (as per "save the cat") 5 more sub-acts –Opening Image, Theme Stated, Set-Up, Catalyst and debate.
Attarintiki Daredi: In AD movie, the ACT-1 VERY clearly establishes who is Gautam Nanda and what he wants. We can mark completion of first song in the movie as completion of ACT-1.
Agnyaathavaasi : In AV also, there seems to be no issue with ACT-1 actually. The film starts of on a good note, introduces audience with 2 murders, Khushbu and then the hero AB. After completion of the first song, hero clearly explains his goal and this marks completion of ACT-1. In comparison, both AV and AD score almost similar w.r.t. ACT-1
ACT-2:Once 25% of the movie is complete and clearly establishes what hero wants, ACT-2 starts and occupies next 50% of the screen time i.e. from 25% of the movie time to 75% of the movie time (on average). Once hero knows what he wants, the story will progress forward as hero tries to achieve what he wants and in that process he will face hurdles from antagonists or other circumstances. Actual story happens in this ACT-2. The movies that have good ACT-2, usually do well. As per screenplay book "Save the cat", ACT-2 can be further divided into 7 sub-parts. One will be surprising to see Trivikram's magical screenplay fitting into this structure very nicely in case of AD and distorted in case of AV. Let us see in detail, the 7 sub-acts of ACT-2:
Break into Two: Hero breaks into ACT-2. Usually this is the first step of hero towards his goal. In case of AD, this is marked by a wonderful sequence of Rao Ramesh getting stroke in the car, hero joining him into hospital, Nadia confronting hero (for not joining him in a better hospital), and finally hero joining as driver in their house. Where as in AV, hero's first step towards goal is to enter into the corporate company. The sequence conceived for this is not so great and at the same time not so bad too. Hero's gang kidnapping Vennela Kishore, attacking a security guard, changing the application, interview process all have been explained in detail but one gets doubt whether there isn't any better way for hero to enter into the company. Overall, this sub-act has worked excellent in AD but just a "flat" scene in AV.
B Story:This "B" story is sub-story. Usually romantic tracks with heroine, comedy tracks with other artists are termed as sub stories. As per the "Save the cat", it is defined as – "The classic "B Story" usually begins when the hero proactively enters Act Two, turns left, looks across a crowded room, and there she is! She's not only a guide, but the girl he'll fall in love with!". In case of AD, immediately after "Break the two" sub-act of entering into Rao Ramesh's house, both the heroines are introduced and the scenes involving are cute. So AD definitely succeeded here, while in AV, this turned to be major drawback for the entire film. Anu Immanuel's introduction scene, her "5 lakh" story, Keerthi's introduction and hero's interaction with her are pale. Though Keerthi's interaction with her father are somewhat better.
Fun and Games:This is the time for some digression. After all, hero is also a human being and he also needs some time off from pursuing his goal. This is the block that provides ample entertainment to the audience. Because of these fun part, story looks to be progressing slowly at this point of time in ACT-2 and usually audience accept that (except, maybe, in edge-of-the-seat thrillers). Party song in AD and scenes before and after that song all fit well in this block of ACT-2. In AV also, at this point, story focuses on hero solving Anu's issues, and hero interacting with Keerthi. These scenes were boring NOT because audience do not except fun at this moment, but because the scenes were not really funny. Actually at this point also movie was actually going as per the structure. But the scenes were written without writer questioning himself – "whether this will really be funny (or entertaining) on screen?". Man people are blaming Trivikram for failing in this part because, they know it is his forte. If he was really honest to himself, he could have conceived better scenes here. But he seems to have got "chaltha hai" attitude here.
Midpoint:To put in the terms of Indian audience this is "interval block". To be frank, in AV also, this is handled reasonably well. To make this article spoil free, not revealing the block here, but all "good" interval blocks usually have some surprise element. So is AD and AV. In AD, it is the revelation that Nadia already knows Pawan is his nephew. This surprise element coupled with the hurdle created in the process of goal accomplishment for hero, makes the audience engage into and expect from second half of the story. Both AD and AV have scored well here. However, as remaining first half (especially ACT-2 part) part is not good in case of AV, interval talk was of "average movie" or "flat" story.
Bad Guys Close In: From the beginning of ACT-2 till mid-point (i.e. from 25% to 50% of the movie time) hero moves towards his goal but progress was slow and so are the hurdles. But after that, from 50% to 75% of the movie time hero intensifies his endeavors. So are the bad guys too, to stop hero from achieving what he wants. This is the time for mind games, uncovering hidden facts but the bad guys (or the hurdles or the negative circumstances) are very powerful at this point. In AD, this is the block that actually bored the audience. Though AD is a big hit, it has it's own share of flaws. "Bapu bomma's" love story, entry of Siddappa, following fight – all fit the bill, however, Ghazni episode of Samantha was too much of a liberty a writer can take. Still audience forgave and forgot it as they were happily humming and swimming in DSP's musical stream at that point. In case of AV, Vinda's flashback episode revealed here and it was handled well. However, by the end of this block, neither the bad guys take over the scenario nor the hero lands in soup. Because of this, audience "subconsciously" feel the absence of the "conflict" and start feeling bore.
All Is Lost: In 2nd part of the ACT-2(50% to 75%), usually, the plot thickens, hero suffers, and suddenly he feels like he has lost everything. In AD, Rao Ramesh asks hero to leave the house and Nadia keeps mum. That step of Rao Ramesh makes hero's chances of reaching the goal bleak. In Agnathavasi, THIS IS THE MOMENT MOVIE GRAPH STARTS GOING SOUTH. After the flashback episode, people expect the plot to thicken, and "subconsciously" they are expecting villains to take over hero and push hero to the corner. But in AV, hero doesn't lose anything and writer attempted a long comical scene here, which is definitely wrong place and timing. Had the writer attempted to proceed with the story honestly, AND SAVED THOSE FUNNY EPISODES FOR ACT-3, and focused on creating stronger conflicts, or something that makes hero feels he is cornered by the villains, fate of the movie would have been different. If only Trivikram has continued next 25 to 30 minutes after the flashback of Vinda with an intense drama and couple of twists that can engage audience for that 25-30 min, surely audience would have forgiven the "flat" first half. Moreover, any comedy scene in which hero beating or blasting another actor will be successful only if that other actor has done sufficient "wrong-doing" by then. In Raviteja's Venky movie, Brahmanandam insults Raviteja several times and even tries to manhandle him before the scene in which he is beaten up by Raviteja. In Attarintiki Daredi also, Brahmanandam's arrogance and his ill-intentions are clearly established before the scene in which he is beaten up (more over this part comes in ACT-3). But what blatant mistake or grave injustice or serious sin Murali Sarma did before this so-called comedy scene. By this time it was already clarified to hero that he is not even "villain who did the conspiracy." So why would audience enjoy if hero is beating Sarma. This is the block from where movie went downhill. Trivikram has not followed the structure "correctly" at this point of time of the movie.
Dark Night of the Soul:This sub-act marks the end of the Act-2. This is the point of time hero lost everything and, it looks like, he has no chance of accomplishing his goal. He has no hope. While in AD, it is handled well as Mukhesh Rishi calls and asks PK to abort his mission and come back. PK's emotional answer is in sync with the theme of this sub-act. In AV, there will be a scene (board meeting) in which hero is not accepted as CEO. This marks the end of act-2 and hero's final hunt for solution (will) starts. STOP. STOP. STOP. Let's go to ACT-1 for a while. What is the goal of the hero? To become CEO or to find and avenge Vinda's death? ACT-2 usually ends on a note of hero losing hope of achieving his goal and "bad guy" looking all more powerful. What happened in AV is the wrong "Plot point" being used to mark end of act-2. After the Vinda's flash back, plot must have thickened with intense drama and hero-villain's cat and mouse game and by this point of time Villain's must have got clear upper hand on hero and that (which is related to hero's goal) should have marked the end of act-2.
ACT-3:While ACT-2 ends with hero losing all hopes and the entire situation looks grim and gloomy for him, at the start of ACT-3 he suddenly finds a thin ray of hope again. The tensions that piled up in the previous scenes (during ACT-2) start to get relieved slowly. As per the "save the cat" book, this ACT-3 will also have sub-parts like Break into Three, Finale and Final Image. In AD, hero suddenly finds a hope in the character of Brahmanandam. The emotions piled up in previous (emotional) scenes start to get relieved. Hero again enters Nadia house in order to achieve his goal. While ACT-1 usually occupies first 25% of time, ACT-3 occupies last 25% of time (on average). In AV, hero starting to Bulgaria marks the beginning of ACT-3. But in ACT-2 hero was never pushed and cornered, so neither the hero nor audience felt any pain. So start of ACT-3 doesn't bring any excitement to the audience. While "Katamarayudu" song was part of ACT-3 in AD, it was in sync with screenplay requirement and audience expectations. But such fun part was already over in ACT-2 in AV. So writer attempted to provide such relief in ACT-3 through heroines fighting among themselves that hardly evokes any laughs. Though climax was handled well, it was too late!! The result is as expected.
All movies need not follow same screenplay structure. Movies like "Hum Apke Hain Kaun" are very successful and yet do not fit into the screenplay format as discussed above. But, of course that movie was watched not for its screenplay but for it's music and for Madhuri Dixit. There are several such examples. But there are other bunch of movies that had "immense potential" in their stories but still failed because of not following proper screenplay techniques. Agnathavasi is one such movie. If Trivikram narrates to any hero –ONLY the beginning of the movie, interval twist, flashback episode and the final twist, any hero in Tollywood will accept this story. But all this put together will occupy less than 45 minutes. What audience get to watch in remaining 2 hours and how the story is revealed (i.e. screenplay) is in Trivikram's hands and it is exactly here Trivikram failed, to the extent to be called 'miserable' for the first time.
While this part-1 of the article focuses on how Agnathavasi was "lost in translation" – not from French to Telugu BUT from story line to screenplay, part-2 will be focused on how Pawan Kalyan is "lost in transformation".
– ZURAN