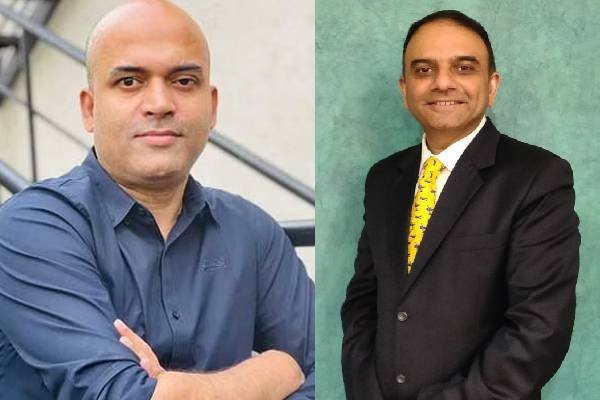 National, 27th March: aha, the fastest growing local OTT platform, recently announced that it will invest over Rs.1000 crores over the next 3 years to expand into newer genres and languages as well as to finance its ambitions of becoming a complete regional entertainment platform. In line with these plans, aha has announced changes in its leadership today. Mr. Ajit Thakur, the current Chief Executive Officer (CEO), has been elevated to the Board of Directors of aha and will be driving its future-facing initiatives, including aha Studio. Mr. Ravikant Sabnavis, an industry veteran, will be taking charge as the new CEO with immediate effect.
Welcoming the new CEO, aha's promoter, Mr. Ramu Rao Jupally, said, "We are delighted to have Ravikant on board as the new CEO. aha will surely benefit from his rich experience, which spans many industries. Ravikant is passionate about fostering the growth of homegrown businesses in India, encouraging new ventures, and nurturing emerging talent. We are confident that Ravikant's unparalleled pedigree and exemplary leadership will propel aha to its next growth phase."
Commenting on Mr. Thakur's elevation to the board, aha's promoter, Mr. Allu Aravind, said, "Ajit has been with aha since the inception of the company. He has managed to build aha into a brand that has captured the hearts of the Telugu-speaking audience and extended its presence into Tamil. In recognition, we are elevating him to the Board of Directors. In his new role, he'll continue to guide aha and focus on building newer initiatives, including aha Studio."
Mr. Sabnavis has over 30 years of experience and has honed his skills across organizations in diverse industries, including Star TV, Kingfisher Airlines, Force India Formula One Team, United Breweries, Heinz India, and ConAgra Foods. Mr. Sabnavis presently holds concurrent roles as a Charter Member of TiE – Mumbai and a member of the Startups & Entrepreneurship sub-committee of the Confederation of Indian Industry (CII) Western Regional Council.
Speaking on his vision for aha, CEO Ravikant Sabnavis said, "The aha team and I would like to create a truly experiential entertainment platform that every family member can enjoy, ranging from shows & daily series to movies, games, news, and very soon Metaverse. At aha, we are on a mission to redefine how people experience entertainment and tell the stories from Deep India to the rest of the world through diverse and unexplored genres."
About aha
Launched in 2020, aha is an Indian video-on-demand streaming service that provides 100% local entertainment. It started out with a 100% Telugu OTT and witnessed great success across the world with its extensive content slate that includes original programming of web series and movies, with a new release every Friday. Fulfilling its promise of 100% Local entertainment, aha has recently launched aha Tamil which has 100% Tamil Web series and movies. Aha is owned by Arha Media & Broadcasting Private Limited, a joint venture by My Home Group and Allu Aravind (Geetha Arts). aha also recently won the 'Best Entertainment App' Award under the category, Best Mobile & App Awards at the prestigious Internet & Mobile Association of India (IAMAI) India Digital Awards 2023, marking yet another honor, in a series of accolades, for the regional OTT leader.
For more information, please follow: https://www.Aha.video/all