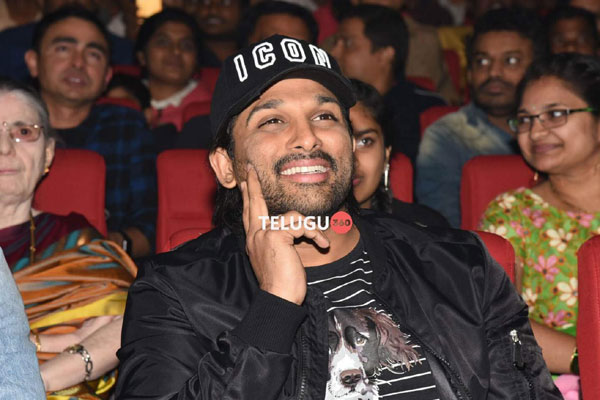 Stylish star Allu Arjun graced the pre release event of Sharwanand's upcoming film Padi Padi Leche Manasu in Hyderabad. Talking on stage, Allu Arjun said he immensely liked the trailer and songs of the film. He appreciated the cast and crew and wished the film will become a big hit. Like ever, his speech is not devoid of artificiality and hyperbolic statements.  
In his speech, Bunny addressed Sharwanand as 'Garu' saying that he deserves the respect because of his hard work and he is a self-made star. He also took the names of KCR, CBN, Chiranjeevi and Pawan Kalyan and said 'Garu' should be a must follow word with politicians and film stars names.
Allu Arjun's preachy speech is now inviting trolls from audience as simply addressing someone as 'Garu' might not give an impression that you are respecting them. Some have also suggested that Bunny should tell the same to his uncle Naga Babu who recently raked a controversy by saying that he is not aware of Balakrishna.