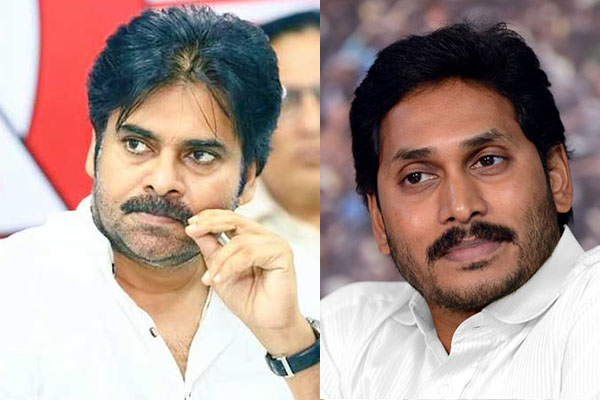 The main fight continues to be between the TDP and the YCP. It is undoubted. This is because Pawan Kalyan party is contesting separately. All eyes are on whether Jana Sena party is going to hurt the YCP or the TDP more. The TDP has gained some additional strength following positive response from women to Pasupu Kumkuma and increased pensions. Amid these political developments, suddenly a new factor emerged on the scene. Jaganmohan Reddy is targetting and describing Pawan Kalyan as an agent of CM Chandrababu Naidu.
Jagan's open attack triggered a strong counter attack from Pawan Kalyan. This is causing immense damage to the YCP. Already Jagan is under attack from all corners. He has become an isolated player. His secret ally BJP is reduced to a near zero in AP because of anti-Modi sentiment. His other secret ally KCR is absent in the State. These secret understandings came under attack from TDP, Jana Sena and Praja Shanti Party.
These developments may have a strong influence on neutral voters, elders and intellectuals. Analysts say that Jagan's voice is being weakened due to a multi-lateral attack and all-out criticism by rival parties. YCP is unable to counter rivals' attack on faction background and murder politics surrounding recent murder of YS Vivekananda Reddy. Against this backdrop, the neutral voters may consider all these factors on the polling day.
Telugu360 is always open for the best and bright journalists. If you are interested in full-time or freelance, email us at
Krishna@telugu360.com