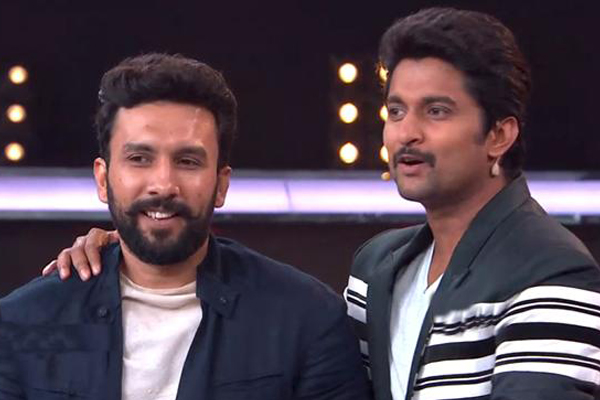 Big Boss show is turning interesting with each eviction from the house. This week nominations are Kireeti, Ganesh and Geeta Madhuri. Tejaswi and Bhanu Shree were also nominated but they were already in the protected zone one day before.
As everybody expected, out of these three Geetha Madhuri was in much better position than other two and she came into protected zone making the final contestants for eviction as Ganesh and Kireeti. Of course Kireet eviction was almost in sync with those who follow Big Boss show keenly even though some TV channels and social media predicted Ganesh, another common man will be evicted this week as they believed some false conspiracy theory that big boss is evicting only common people from the house to save celebrity contestants continue for a few more weeks in the house.
To be frank, Kiriti was in much comfortable position in the initial two weeks but the episode in which Kiriti went too far on Kaushal made all the difference. The episode became one of the most ferocious episodes in Telugu reality shows ( https://www.telugu360.com/kaushal-turns-aggressive-most-ferocious-episode-in-bigg-boss-2-telugu-till-date/ ). The way Kiriti tried to squeeze a lemon in eyes of Kaushal, alleging Kaushal is misbehaving with women in the house shocked many- including the housemates as well as audience. It is only because of Babu Gogineni, who stopped Kiriti from doing physical harm to other housemates, Kiriti stepped back. Had Kiriti not gone too far in that episode, probably Kaushal would have been eliminated last week in place of Nuthan Naidu and Kiriti also would have been continued for a few more weeks in the house. But it is not just one incident that made audience to vote Kiriti for eviction. After that fight, Kaushal made up his mind that he will be evicted in couple of days and he spoke to Kiriti that the way Kiriti behaved towards him is not correct. Kaushal was alone that time and he didn't have support from others except Nutan. So, helpless Kaushal told to Kireeti that his curse will come upon him later. Kiriti instead of reacting to that in a positive way or at least neutrally, he made fun of Kaushal's words and pain with other housemates in absence of Kaushal. He compared Kaushal's cursing with gestures of old women cursing some one and he even imitated gestures of old women doing so. That damaged Kiriti's image a lot. Obviously Kriti was nominated by many in the house for eviction this week and ever since he got nominated, he became so dull for entire this week.
Nani also told in the last week episode itself that Kiriti was not getting evicted that week only because he was not in the list of nominations. Probably audience are very clear about whom to evict each week. Moreover, this eviction also helped Bigg boss unit come out the conspiracy theories propagated by some media sections that Bigg boss is unfair to contestants of common man category. Overall, Kiriti's eviction is in sync with audience reactions.