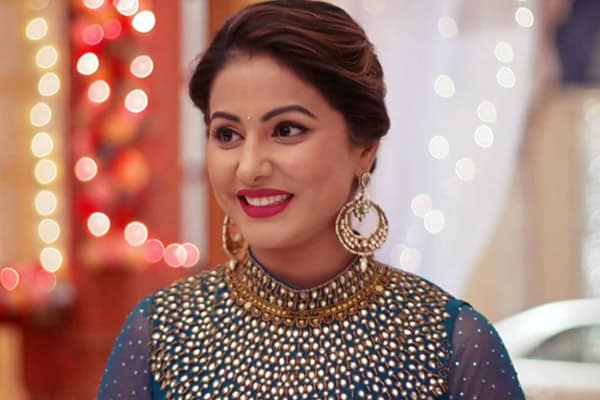 They need lessons from south on how to be dignified..That's why they remain where they are n our girls zoom past them..🙂🙂 https://t.co/PVJ7Gt0lSD

— khushbusundar..and it's NAKHAT KHAN for the BJP.. (@khushsundar) October 27, 2017
Hina Khan made controversial comments on Mahesh Babu and Venkatesh fans apart from body shaming South Indian actress. The contestant of Bigg Boss season 11, is popular for portraying the role of 'Akshara' in Telugu-dubbed-Hindi serial "Pellante Noorella Panta".
Hina says that she regrets denying Mahesh Babu-Venkatesh Starrer Sitamma Vakitlo Sirimalle Chettu.
She said, "It was super (hit)… After many years, they were collaborating. They were not working together all these years because Mahesh Babu's supporters used to hit Venkatesh's supporters and Venkatesh's supporters hit MaheshBabu's. They would break chair and riots would take place"
She said that she rejected two big films from South India as they asked her to put on weight and look bulgy. Furthermore, Hina said, "I rejected two Big South India films because they asked me to put on weight. They want to flaunt bulging figures of heroines in sarees"
Actress Hansika Motwani, Khushbu Sundar, Anasuya Bharadwaj took to twitter to express anger over Hina's remarks.
What is this suppose to even mean?How can she even degrade south industry like this ? #shamehinakhan (cont) https://t.co/6ByNcYt8yI

— Hansika (@ihansika) October 26, 2017
What rubbish is this!Should serve our casting people and whomsoever it may concern right😒 Not the first time such dumbheads had the (1/2)

— Anasuya Bharadwaj (@anusuyakhasba) October 26, 2017