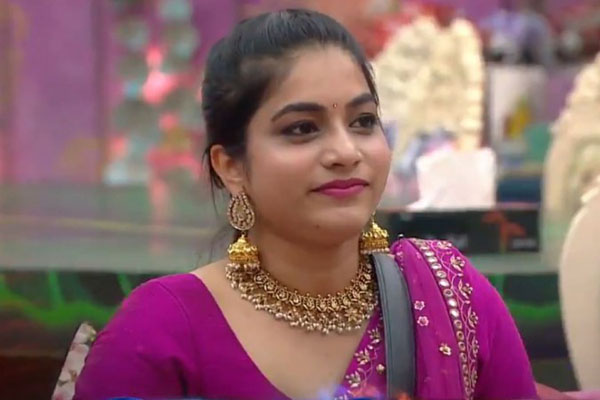 Bigg boss weekend episodes are fun to watch. Today, on the occasion of 'Nava Ratri', 9 housemates of the house performed 'Navarasa' task.
'Nava rasas' task:
Nagarjuna asked each of the housemates to perform one rasa today. Varun performed 'Shanta rasa' (peace) which was a bit boring. Punarnavi performed 'Sringara rasa' and was appreciated by housemates as well as Nagarjuna. Shiva Jyothy performed 'Shoka Rasa'. Actually there is no such rasa in 9 'rasas' and it should have been 'Karuna' rasa (compassion). Rahul performed 'Bhayanaka' rasa but it seems he did not understand the meaning of that 'rasa' correctly. Baba performed 'Bheebatsa' rasa and he got cent percentage marks for the performance. Sreemukhi performed 'Raudra' rasam terrifically and she also got a cent percentage of marks. Baba, being a choreographer, getting cent percentage is ok, but Sreemukhi getting cent percent shows her dedication in the tasks. Vithika performed 'Adbhuta' rasa along with Varun. Ali performed 'Veera' rasam. Mahesh performed 'Hasya rasa' along with Baba and he also got a cent percent marks and their performance brought the house down. So overall, Baba, Sreemukhi, and Mahesh got 100% score in this task.
Punarnavi eliminated and Rahul cried a lot:
As already reported, Punarnavi got eliminated today. It is known news that She got lot of negative feedback because of her arrogance as well as foul language in the house. Moreover, Bigg boss saving her couple of times from eviction also irritated the audience. She was given the silliest secret task of the season and was given immunity when the negativity on her was at its peak. Later, during the week of Ramya Krishna, reportedly, she was supposed to be evicted but none was evicted that week. In recent weeks, negativity on her was so much that the audience have been waiting for her nomination.
Click here:
https://www.telugu360.com/bigg-boss-tidbits-punarnavi-on-the-verge-of-eviction/
After coming out of the house, she told, Rahul is just a good friend of hers. She gave positive feedback on Varun, Vithika, Ali, Shiva Jyothy, Sreemukhi and negative feedback on Mahesh, Baba, Rahul sang a song for her to express his feelings on her eviction, But he couldn't complete the song as burst emotionally. It is to be remembered that she also cried a lot when Rahul was evicted from the house during a fake elimination. Even though Punarnavi and others tried to relieve his emotions, he could not control his emotions. Punarnavi threw the big bomb on Baba Bhaskar and Ali. Baba has to act like a slave to Ali.
Out of Varun-Vithika-Rahul-Punarnavi gang, she is the first one to get evicted and we have to wait and see how the game changes in upcoming weeks.