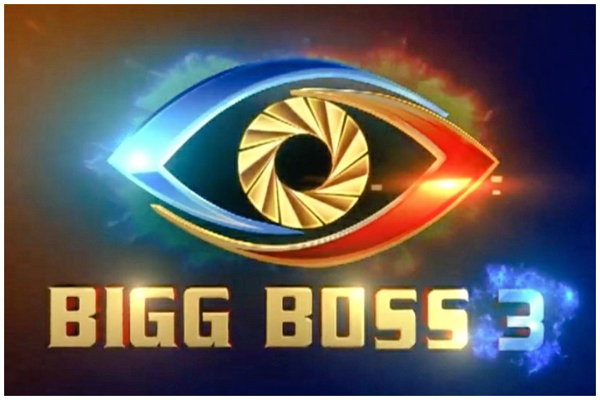 It is known news that Bigg boss season 3 Telugu is going on successfully. As already discussed, Sreemukhi and Rahul are bitter rivals of this season. It looks like luck is favoring Rahul in this season and bad luck is haunting Sreemukhi in the house.
Click here: Bigg boss tidbits: Sreemukhi and Rahul are the bitter Rivals of this season
Luck favoring Rahul:
Rahul became the first contestant to reach the finale and definitely, he has gotten lucky in this season. He was expected to exit in the week when Rohini was evicted, but it looked like Bigg boss saved Rahul, probably for the TRP ratings, thanks to his friendship with Punarnavi Later, Rahul developed his own fan following and voting.
Bigg Boss saved Rahul and eliminated Rohini, as predicted
In 'Ticket to Finale' task, he got lucky many times. First, it was the disqualification of Ali. Ali Reza was at the top position and he was expected to reach finale during the task but he got disqualified that turned all odds in favor of Rahul. Second, during the task with Sreemukhi, when both of them arranged dominos, a sudden wind disrupted the dominos of Sreemukhi and Rahul won that task. Also, during the fight with Varun in the task of thermocols, when Varun got Rahul's bag, he returned it to Rahul to play a fair game. Had he used that opportunity and emptied Rahul's bag, Varun would have won that task. People wonder, if Rahul had got Varun's bag, he would have definitely done emptied the bag.
Sreemukhi's bad luck:
Sreemukhi got failed twice in the Ticket to finale task. During the task with Baba, even though she got the same number of alphabets, Bigg boss announced Baba as the winner as he used both the pits. Again, during the task with Rahul, a sudden wind spoiled her prospects by disrupting his dominos. It seems like luck is not favoring her in this season, even though she is putting her complete efforts in the game.
Luck decides title winner too?
Bigg boss is the game of not only the physical and emotional strength, but it also has luck factor. Some contestants, who get lucky, stay longer in the house while the contestants stronger than them leave the house early. So, we will have to wait and see whether this same luck makes Rahul a winner or Sreemukhi does upswimming and wins the title. Varun and Bab also have good chances and we need to wait for 10 more days to know who is the title winner.