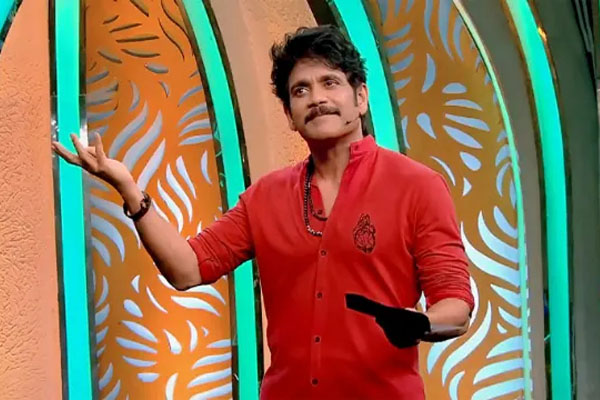 Bigg boss Funday episodes are always enjoyable. Usually, Sunday episodes start on a lighter note but this episode started on a serious note as Baba got emotional.
Baba Bhaskar hurt with Shiva Jyothy comments:
Baba Bhaskar gets emotional for the comments made against him in the house. Especially, Shiva Jyothy's comments seem to have hurt him a lot. He told that being called chameleon and joker hurt him a lot. On the side note, it was he who saved Shiva Jyothy over Sreemukhi in a crucial week Ravi Krishna got evicted that week and if Shiva Jyothy was in the nomination that week, she would have got evicted that week itself.
Task of today:
Today, Nagarjuna gave the task to the housemates that is similar to dumb charades. However, the housemates have to draw a picture instead of doing signs. Sreemukhi's team won over Mahesh's team in this task. Later, Nagarjuna asked some naughty questions like – have you ever flirted with someone in a marriage function, have your stolen money from parent's pocket, have you ever asked a stranger their phone numbers, have you ever chatted with someone with a fake id, etc. Housemates have to answer whether they did such things or not. One question that generated a lot of fun is 'Have you fallen for someone in the house' as everyone in the house looked at Rahul after this question.
Nominations:
Click here: https://www.telugu360.com/bigg-boss-tidbits-will-mahesh-gets-lucky-again-or-evicts-this-time/
Click here: https://www.telugu360.com/bigg-boss-episode-82-hunt-and-hit-task-and-bb-ploy-to-eliminate-mahesh/
As everyone already expected, Mahesh got evicted this week as both Varun and Rahul are strong contestants than him. Even though some audiences who don't like VVRP (Varun-Vithik-Punarnavi-Rahul) voted Mahesh initially, his tussle with Sreemukhi completely spoiled his prospects in the last couple of days. After the announcement by Nagarjuna about his elimination, Mahesh hugged some housemates but avoided Sreemukhi. It is known news that, in yesterday's episode, Sreemukhi told that she wanted Mahesh to leave the house, as Mahesh earlier told, if he is given some power by Bigg boss, the first thing he will do is eliminating Sreemukhi. Even after coming out of the house, he threw the big bomb on Sreemukhi and she has to wash the dishes until Bigg boss announcement.
Mahesh also told that, as per him, Baba Bhaskar is the number one contestant in the house. He also opined that women contestants are stronger this season than the men contestants. Overall, it was an enjoyable episode.