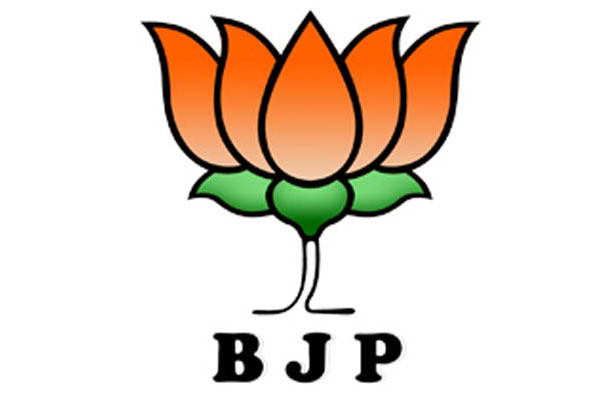 The first phase of Bihar elections for 49 seats saw a voter turnout of 57%, according to Election Commission of India.
There are two reasons that assembly elections in Bihar, scheduled to be held in five phases from October 12 to November 5, will be crucial for Prime Minister Narendra Modi and his Bharatiya Janata Party (BJP).
First, having won three of four state assembly elections in 2014, the BJP needs to maintain its winning streak, if it has to consolidate political power. Second, a larger seat-share in state assemblies will assure the party more seats in the Rajya Sabha (the council of states or upper house of Parliament).
India's third-most populous state with 104 million people, Bihar sends 16 members to the Rajya Sabha, third after Uttar Pradesh (31) and Maharashtra (19).
The Rajya Sabha has 245 members. Of this, BJP's 48 Members of Parliament (MPs) make up a fifth of the house. The government needs a majority in the Rajya Sabha to get important legislations passed, such as the controversial land bill that it was forced to withdraw.
The BJP has a loyal vote bank in Bihar, but the critical factor will be the vote swings it can muster in an era of polarisation.
Of the five opinion polls declared so far, four favour the BJP- LJP- HAM-RLSP alliance.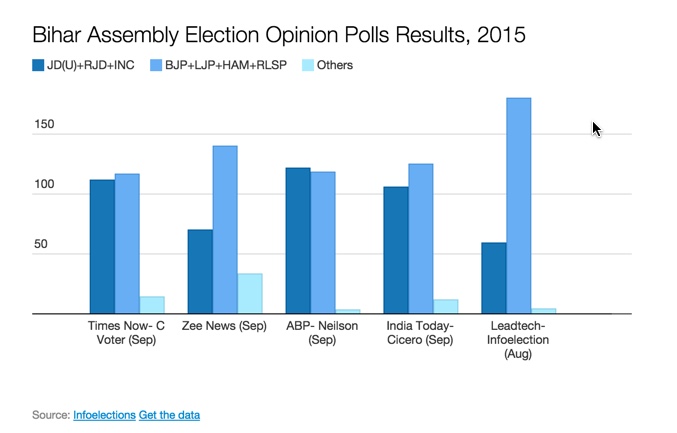 How the BJP won How the Maharashtra, Haryana and Jharkhand – and lost Delhi
Maharashtra, the second-largest state in terms of Rajya Sabha MPs, was the first to hold elections for its legislative assembly after parliamentary elections in 2014. The BJP won, ending the 15-year-long reign of the Congress and its partner, the Nationalist Congress Party.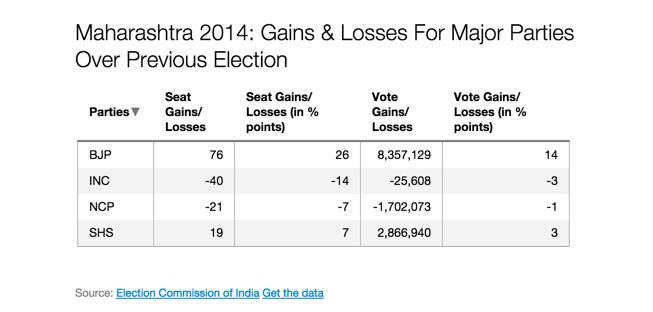 BJP was the clear winner in Maharashtra both in terms of number of seats and vote share.
Haryana held elections simultaneously with Maharashtra. Here, too, the BJP gained 43 seats.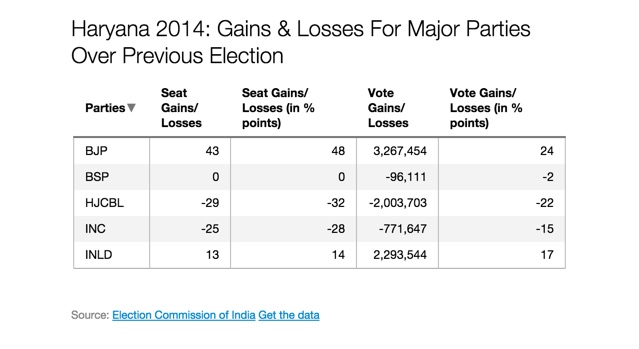 The Jammu and Kashmir elections, in 2014, witnessed a record voter turn-out, and the BJP, with a 16% gain in seats over the previous election, also mustered the highest vote-share.
Elections in the state of Jharkhand were held along with J&K. Here again, BJP registered a win over strong regional parties.
The Delhi election in 2015 was the only one where the BJP flopped after its 2014 national victory. Although the party did not lose its vote share, the Aam Aadmi Party (AAP) was able to swing voters of other parties.
AAP's maiden venture into Delhi's assembly polls in 2013 led to a huge loss for both BJP and Congress, but it mustered only 28 seats, leading to a hung assembly.
AAP formed the government with support from the Congress, which later backed out. In the re-election in early 2015, AAP got a clear majority, with 67 of 70 seats.