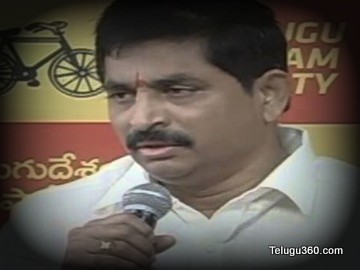 TDP leader Vem Narender Reddy has reached ACB headquarters in Hyderabad this morning. ACB officials are reportedly going to inquire him regarding the bigwigs involved in the infamous cash-for-vote scam and how the huge amount of money changed hands.
It may be recalled that ACB sleuths-including DSP Suneetha Reddy-arrived at Vem Narender's residence last night and presumably asked him to go with them for an inquiry.
Vem, who showed reluctance to go with the police last night, spoke to the media and said that he would present before the ACB in the day time. Notably, ACB even served notices on TDP legislator from Sattupally, Sandra Venkata Veeraiah.
More to follow.