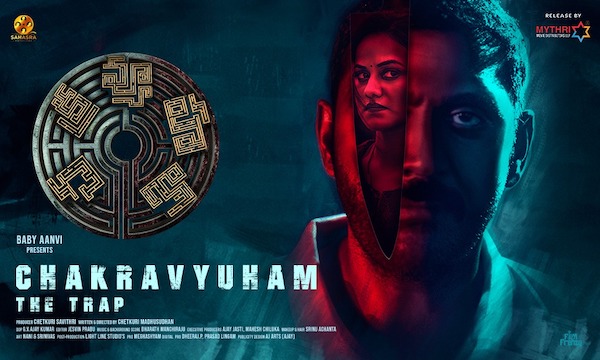 "Chakravyuham – the trap" this movie poster released by late superstar Krishna garu and trailer released by saiDharamTej. Actor Ajay, who has made a name for himself, Produced by Sahasra Creations banner and presented by Baby Anvi's and Directed by Chetkuri Madhusudhan murder-mystery crime-thriller titled Chakravyuham – The Trap".
The production values produced by Savitri Garu are in line with the level of the movie and it is said about the taste of the movie. Actors done great job. Director shows His ability with the Screenplay.
The writing is trenchant in most places, and the terrific background score elevates the proceedings. The characterizations are strongly written, Movie got positive response from Audience.
Do Watch this Thriller in your nearest theatres now.