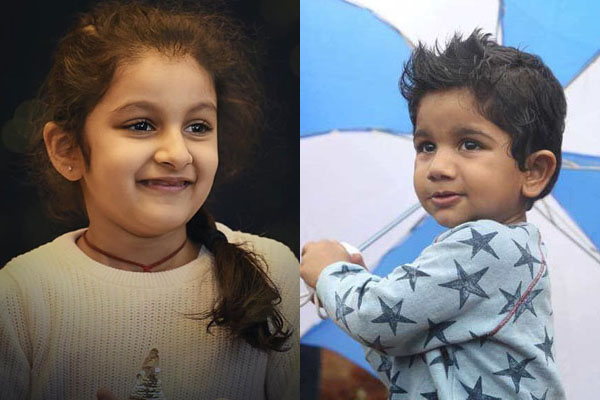 Nepotism is a banned word in Tollywood. An anathema! Barring one or two, all Tollywood stars are sons of film personalities. They entered into this industry through their father's connections or piggy riding on their names. Now, Tollywood big stars too are slowly introducing their sons and daughters to the new generation of audiences.
Gautam, Mahesh Babu's son, debuted as a child actor in '1 Nenokkadine'. Mahesh Babu's daughter Sithara has already lent her voice to a Hollywood movie's Telugu dubbed version. 'Sitara papa' has already become a favorite to Mahesh Babu's fans.
Allu Arjun is also introducing his son and daughter in a song. 'OMG Daddy', the third single from 'Ala Vaikunthapurramlo' will be out tomorrow. The song video teaser will have Bunny's son Ayaan and his daughter grooving to the song. So, Bunny is too indirectly introducing his son and daughter as actors.
The next generation of the audience will have to watch this new generation of stars in Tollywood.