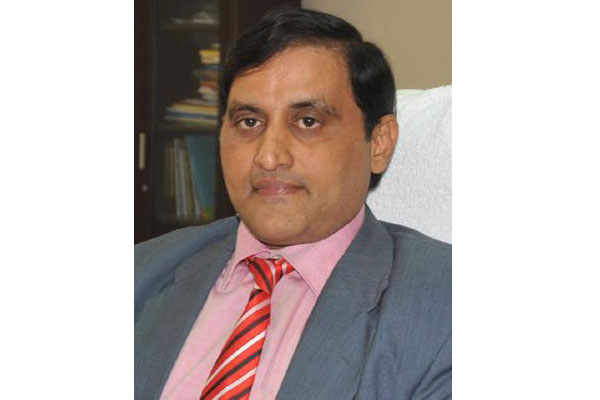 Andhra Pradesh is hiring the services of high profile Indian Revenue Service officer Jasti Krishna Kishore as Chief Executive Officer (CEO) of newly constituted Economic Development Board (EDB). The EDB is a Singapore-inspired entity, modeled on Singapore Economic Development Board(SEDB). The home strategy of SEDB is to position Singapore for future. The SEDB is the leading government agency for planning and executing strategies to enhance Singapore's position as a global business centre. As Naidu is dreaming of making Andhra Pradesh look like Singapore, the first thing he did was to set up the AP Economic Development Board. Naidu was introduced to the EDB in his first ever visit to Singapore last year and got immensely impressed by its role in transforming the city-state into a global economic power.
The APEDB the first entity to be created to function from Vijayawada, the temporary capital of Andhra Pradesh. Son of Justice Eswara Prasad, Krishna Kishore, is currently PS to union civil aviation minister Ashok Gajapati Raju, on deputation for two year three months. During earlier stint of NDA, Krishore was OSD to Venkaiah Naidu, who was then minister of rural development. For some time he was commissioner of Income Tax, commissionerate of Guntur, Andhra Pradesh.
Andhra Pradesh has embarked on an ambitious vision of placing itself amongst the top three states in terms of per capita income by 2022 and be the developed state in the country by 2029. Economic Development Board has been created to enable the state to fulfil this vision by undertaking strategic planning and providing policy inputs for accelerated development of state's industrial and services sector. It also guide the stat in promoting industrial and infrastructural investments, appraising the PPP based investments and recommending incentives for mega industrial projects. Another key area of EDB's activities is to mobilize internal and external resources and assist the State Government in structuring and setting up various Special Purpose Vehicles as deemed necessary.
EDB under the leadership of Krishna Kishore has an ambitious program to attract Rs 2 lakh crore investments into to state in the next five years.