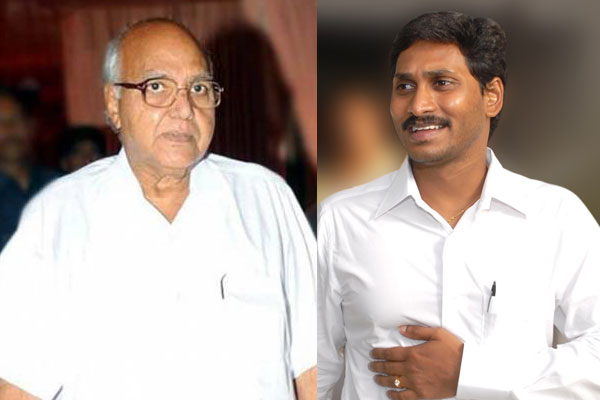 YSR party president and opposition leader YS Jaganmohan Reddy has reportedly met chief of Eenadu group Ch Ramojirao this evening at Ramoji Film City. Though there is no official confirmation from YSR Congress sources, Jagan is said to have disappeared between 4pm and 7.30 pm giving rise to speculation about the meeting. Sources close to the YSR party said meeting did take place and it was a hurriedly organized meeting. According to them, his confidante and former TTD chairman, Bhuman Karunakar Reddy alone accompanied Jagan.
What is significant is that the meeting took place when chief minister N.Chandrababu had been camping in Delhi for two days. Some inside sources sought to link Jagan meeting with Ramojirao and Naidu's stay in New Delhi.
According to a senior YSRC leader, Naidu has been putting pressure on centre to do something in the case of Jagan with regard to his "disproportionate asset case", which has been put on fast track. "Naidu feels threatened in the face Jagan's aggressive campaign against Capital Amaravati, land acquisition, his attempt to incite students and youth to organize a Telangana like movement for special status. For the fast 15 months Jagan has been on the move fighting for one cause or the other. His recent militant opposition to land acquisition have the potential to derail the Naidu's efforts to develop ports, airports and industrial hubs. In this back drop Naidu is putting pressure on centre to contain Jagan in one way or the other in dis-proportionate assets cases. In fact the fast tracking of the case is also the result of the Naidu's pressure in centre," said sources in YSRC. According to sources, Naidu's sole agenda in Delhi was to put pressure on centre, not for special status, but for containing Jagan.
Jagan might have scented something foul due to Naidu's pressure and he might have sought Ramojirao's intervention – is the general perception among the political circles and observers. A section in YSR party see this meeting as a fall for YS Jagan. Even though, a version that Jagan might have called on the media baron to seek his support to his proposed fast in Guntur is doing rounds, many sought to discount this as too minor an incident to warrant a meeting between two warring personalities. Jagan meeting Eenadu chief , who is considered his rival both in politics and business , is inexplicable given the Ramoji Rao's political stance in ordinary terms."KCR is only leader whom Ramoji met after walking down to secretariat," remarked a political observer.