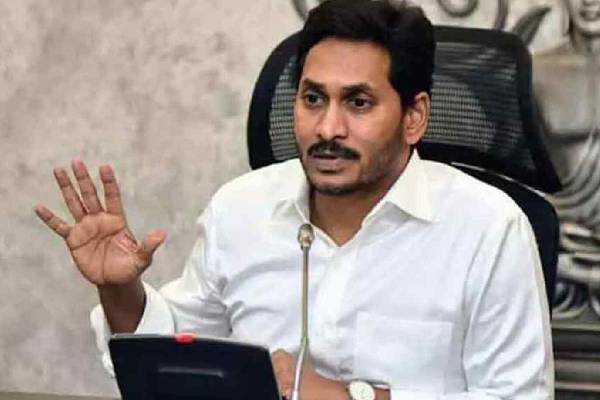 Chief Minister YS Jagan Mohan Reddy directed the Medical and Health Department officials to launch a massive public awareness campaign from September 15 on YSR Aarogyasri services.
During a review meeting on the department held at the Camp Office here on Thursday, the Chief Minister instructed them to publish a booklet on how to make use of Aarogyasri services and receive medical treatment. The booklets should be distributed to all households so that every family would have proper understanding about Aarogyasri.
The services of volunteers, village and ward secretariat staff, village clinics, ANMs and ASHA workers should be availed in creating awareness among people on how to get medical treatment under Aarogyasri from the nearest or network hospitals in the event of accidents or falling sick.
It is not just dissemination of detailed information to the people but it should also help them on making efficient use of Aarogyasri services, the Chief Minister said, adding there should not be a single person who doesn't know how to make use of Aarogyasri.
Since the number of ailments and procedures being treated under Aarogyasri has gone up to 3255 from 1000 during the TDP rule, awareness should be created not only through mobile apps but also through other sources like call centres and booklets, he said.
Grievance-handling phone numbers also should be publicised so that people would be able to lodge complaints in case of problems or when they come across corrupt staff.
Aarogyasri network hospitals should conduct health camps in their jurisdiction with the coordination of village clinics and village and ward secretariat staff, he said.
Taking stock of the progress of new medical colleges, the Chief Minister suggested there should be a proper policy for efficient running of new medical colleges and Government hospitals.
The policy should aim at solving paucity of funds as proper management of medical colleges and speciality hospitals is as much important as their construction, he said, adding that funds reimbursed by the Government to the network hospitals under Aarogyasri can be made use of for their maintenance.
Similarly, Government educational institutions should also make use of the part of funds reimbursed under fee reimbursement for their maintenance.
The Chief Minister further directed the officials to develop SOPs to enable hospitals pay the post- treatment expenses to patients under Aarogya Asara on the discharge day.
Officials informed him that new medical colleges have been receiving tremendous response from students. People are joining new medical colleges even for pursuing self-finance courses, they said.
While admissions will take place in the new medical colleges at Vizianagaram, Machilipatnam, Rajahmundry, Eluru and Nandyala this year, the new colleges at Pulivendula, Paderu, Adoni, Markapur and Madnapalle will begin admissions next year. They said other medical colleges will be ready by 2025-26.
The Chief Minister asked them to expedite the construction of new medical colleges at Parvatipuram and Palakollu.