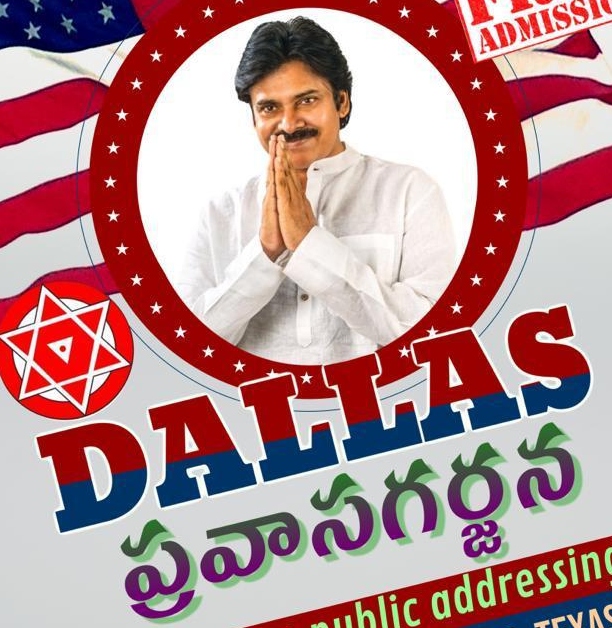 Telugu360 Exclusive tomorrow – For all Pawan's grandstanding about H1b issue, who are some of people funding today's event and how they misused the H1b program. Janasena soruces give Telugu360 full details. Watch out.
10:39PM CST Overall the program is a diappointment on two parameters. Entertainment programs are damp squib , pawan is not at his elements while delivering speech ! Crowd attendance has been very good. A 4,000 capacity auditorium is near packed with 3,500 to 3,600 crowd
For NRI Pawan Fans this event has been a best opportunity to watch their matinee idol in live.. They returned happily !
10:23PM CST ' Let's bring back glory of our nation ' Pawan Kalyan's inspiring words to his fans
10:21PM CST Pawan kalyan requests his fans in USA to visit AP to help in 2019 elections . ( Only non H1Bs )
10:01PM CST First one hour of pawan kalyan speech is boring . He tries to deliver a thought provoking speech keeping indian diaspora in mind
9:48PM CST Pawan kalyan goes on an on praising american system
9:18PM CST Pawan 's dialogue with fans : " Meeku naaku madhya dooram – rendu gundela madhya dooram "
9:08 PM CST Pawan talks about a 2007 incident .. When he was in ' Annavaram ' shooting , then CM ( YSR ) 's relatives demanded to do a film for them !
8:58PM CST Pawan Kalyan speech started amidst thunderous response from janasainiks
8:45PM CST Nadendla Manohar explains the efforts they put meeting various american politicians , administators
His jibe at chandrababu Naidu 's publicity strategies evoked good response
8:15PM CST Janasena Audio video visuals ,that are in circulation in digital media , are being played . Still awaiting for Janasenani !
8:00PM CST 80% of the crowd are Youth , All of them came in JanaSena T Shirts , and in Pawan getups. Atmosphere is electrifying ; Crowd impatiently waiting for pawan kalyan
7:30 PM CST : Singer Sameera Bharadwaj sings ' Madhurapuri Sadana ' song from the film Agnyathavaasi
6:55 PM CST : A skit on JanaSena Ideology started
6:30PM CST Kids dance for Janasena party theme song
6:10PM CST : Kids dance to Power Star Pawan 's Song medley
6:00 PM CST : Janasena Pravasa Garjana event started with ' Maha Ganathim .. Manasa Smarami ' prayer by Suswara Academy local kids
Pawan Kalyan announces a Doctor's Wing for Jana Sena Party. Pawan talks about spirituality in his life and how he suffered with some chronic issues in his life.
Janasainks at Gandhi park in Dallas.
Janasainks from all cities arrived in Dallas in buses and flights.
Toyota Music Factor is all geared up for the event.
https://twitter.com/Telugu360/status/1074045751184027649
More than 5000 people signed up for the event.
Pawan Kalyan is now in USA as part of his brief tour to woo Telugu NRIs. Telugu360 is bringing the event live from Dallas.
Telugu360 is always open for the best and bright journalists. If you are interested in full-time or freelance, email us at
Krishna@telugu360.com