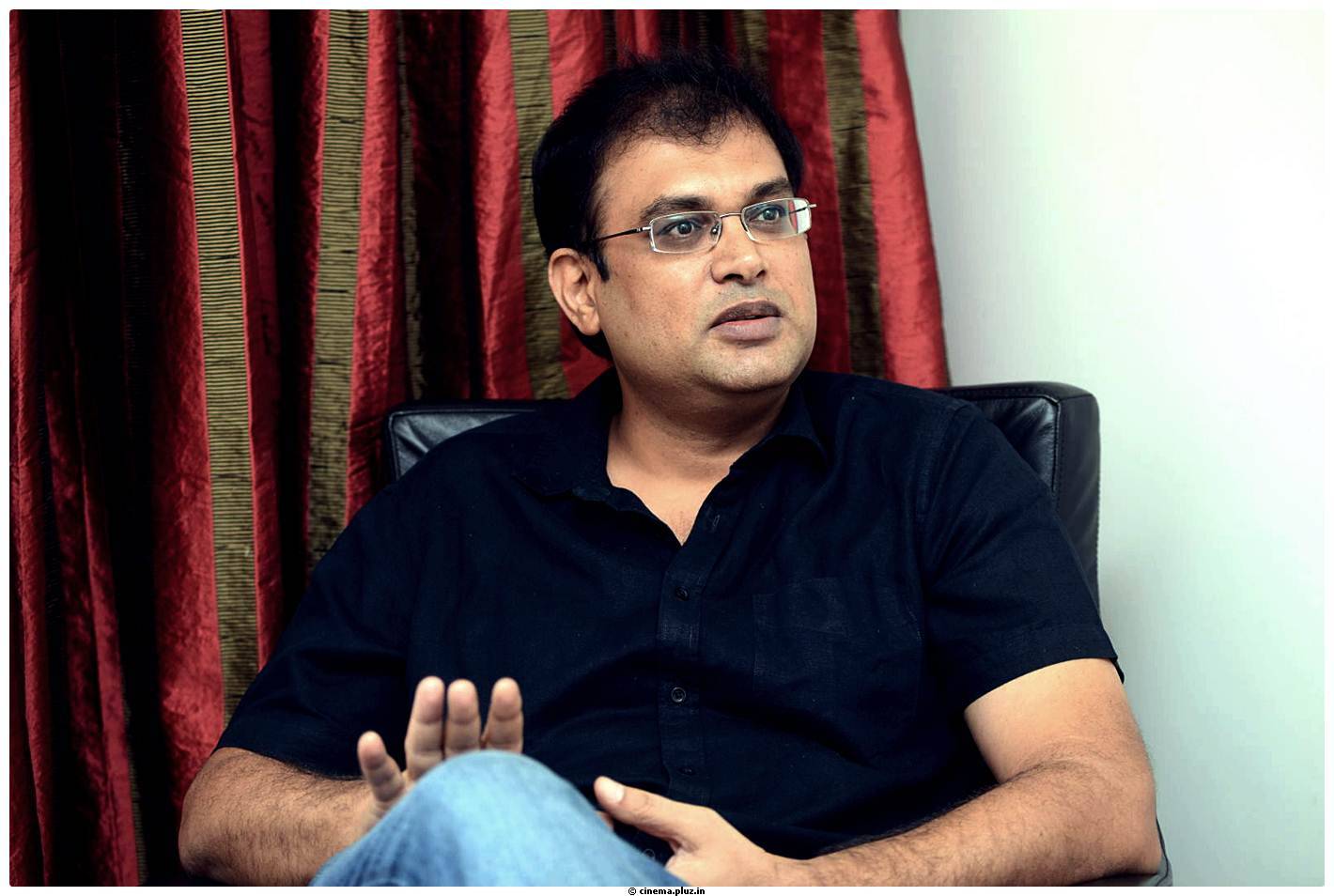 A longtime fan of Jandhyala and Rajkumar Hirani, it was firstly the acting bug that caught Vakkantam Vamsi and the writer and now the director streaks in him had only evolved with time. With a lot of his friends and family into writing, it wasn't also surprising that Vamsi's turn as a writer took shape. Even as he started out with Ashok that didn't do well, he grew in confidence with Kick, that totally changed the dimension in which people looked at him. What happened next is all history, Race Gurram, Yevadu and Temper being the latest, he really knows how to put across a germ of an idea and transform into a commercial balloon. In this context, he next talks about Kick 2, a project which he's very hopeful to do well besides a tentative directorial with NTR, scheduled to begin soon, all in the exclusive interview to Telugu360.com
Why didn't you attempt dialogue writing for your previous films?
I had written the script of Kick 2 even before I had written the story of Temper. For the first time I am writing dialogues. In the beginning, I had attempted one or two films but left it. Usually when I narrate the story, I do it with 70 percent of key dialogues and the dialogue writers would use the same. I would feel lazy and not complete the remaining 30 percent. Mostly, all my dialogues would be used, and all they would do is to fill up the blanks. Nenu katha cheppetappudu flow lo vocchina dialogues but at the end of the day when I watch my films, it is good, I have no complaints.
Moreover Kick 2 being a tricky subject, I and the director felt that I should be writing the dialogues too. There will be certain differences in understanding levels and the flavour that the writer perceives goes missing. It is like a difference between a writer directing the film and someone else directing your story. Moreover I wanted to write this time.
What was the impact of Kick?
Kick gave a boost to my career and the plan to do Kick 2 happened even before the Hindi film was decided upon. If you can recollect, at the end of Kick, we did mention that there would be Kick 2. Even before we know if it would be a success, we have mentioned there would be a sequel. It has been 9 years since the film released. The filmmaker in Hindi changed the script quite a lot. It was a big success too but somewhere the soul that was conspicuous in the original went missing. Maybe in the North belt, such a thing is a must, but they did a good job. After Kick's success, there was a huge fan following and everyone would be asking about the sequel including Ravi Teja who elicited keen interest.
Any similarities between the first and second part?
There is absolutely no relation. The story revolves around Kalyan's son. It is not the father's story at all. It is the son's journey. It is about comfort, you will see that in the trailer. He takes care of his comfort and looks after his journey. There is a soul and the story has a big span. Content wise it is strong, racy and will match Ravi Teja's high energy levels.
It has been 9 years, how young is Ravi Teja going to be?
Since we can't show him young, we are showing Ravi Teja, the father as old. In the beginning, for a few minutes you will see both of them, though the father has nothing almost nothing to do at all. It is also not about the son but about fun. The first time I had started writing the story, I named it Kick. I had a slight doubt and wondered if people would take it as kicking someone. In the entire story, the word is used, so was the title. Ditto with Race Gurram, which was also a positive and a vibrant title that went with Bunny's image. When I write a story, it is because an idea excites me. It is only certain times that after I narrate a script to a certain hero and the director and they like it, I make slight changes.
Your future course of action?
I am ready with my script to direct NTR. I am flying to London next week to narrate the detailed script to him. After finalising, he will tell me if he will do it after Sukumar's movie or go simultaneously with another project. NTR is returning next month to do the songs and fights. The shoot is progressing at a fast pace and they are releasing it for Pongal.