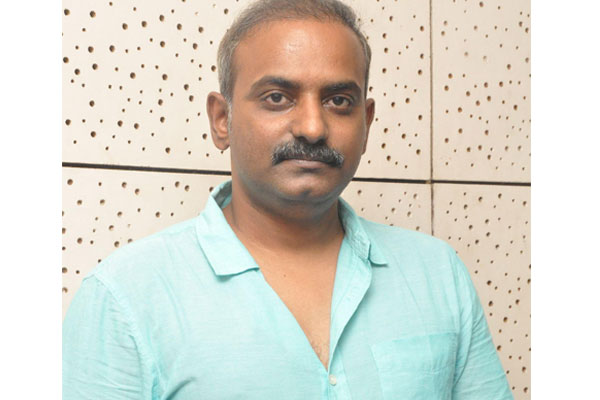 Koduri Kalyan, ever since his debut with Aithe hasn't composed for multiple films in a row. He has never looked in a hurry, been selective about the people he works with and tries hard to bring in variety to his limited body of work. Knowing that melodies have been his strength all this while, he opines that whatever he produces in terms of music is because of a director's persistence and their specific style. While Oohalu Gusagusalade and his sound supervision for Baahubali multiplied his reach recently, he surely feels Teja has given him enough scope to show his class for Hora Hori too, in an exclusive conversation with Telugu360.com
Your association with Teja...
This is the first time I have composed for Teja. A project started a few years back in 2008, but it didn't materialise. He wanted me to compose music for two of his recent films but that too didn't happen. It has actually been a five year travel with him and I've composed music for 8 of the songs in Hora Hori.
Too many songs isn't it?
When the numbers exceed, I too sometimes feel that it is an overdose. You might have seen it in YVS Chowdhary's films. This is the first time that compositions are more for a film. There will definitely be some kind of uneasiness but in YVS's case, his films pick up with the songs.
On creative freedom…
It is a strange feeling and experience working with Teja. He either gives you an ode or makes you hear a line from some English song and asks if I can do something on those lines. One day, he calls and says to do something on Chacchipovalani Undi, a pure love song and that the word can be in the ending or in the beginning. He did not narrate any situation and wanted the song to be slow, very slow. P. Murthy had written the lyrics and had done a good job with simple words. Ultimately what a director wants is reflected in the work. When it comes to the creative part with Teja, it's a cake walk. I would go to his office, sit across the table and compose it there itself. He never asked for alternative tunes but lyricists ni ekkuva himsa pettesthaadu.
Your favourite songs..
Na gundechachappudu, Chacchipovalani Undi, Nee ahhaha are my favourites. He told me only Chacchipovalainundi will be shot in rain but when he went to the location, he liked the scenario and added the rest in the last minute. He insisted that lyrics should be understandable to him first. I had enough time to work on the project. You will not find a repetitive feeling as each tune is different from the rest. Teja motivates you and provides a good platform for music directors to prove themselves. You will see the unique way his songs are picturised and notice the bhavam. If it is a hit, the music director benefits.
How is the background score?
Really good, the producer never praises but this time he was generous. Teja said the background score worked better than the music. I saw the film and recognised that 30 percent of his trademark is visible. It is an action love story in the making and with the style of picturisation, I could see traces of his old films but not to a great extent. It has a Karnataka backdrop and will be a breather for Teja.