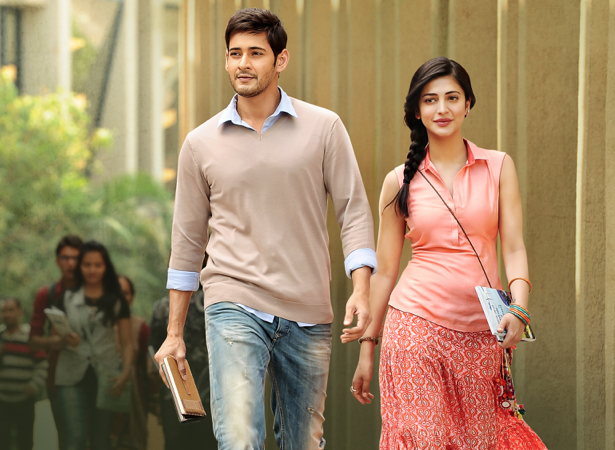 Mahesh Babu has been a busy man promoting Srimanthudu, made in his newly floated banner and even as he sounds a tad tired in his replies, he is honest about what he says. He is extremely sincere in his apology to fans about previous films not doing well and the need for producers and directors to be surer when they set out for a project. In this exclusive conversation for Telugu360.com, he's all praise for Baahubali and is firm about making a mark in the Tamil film industry too. More on that here..
How different is this banner from what your family already runs?
It is the same but also first time I put my name. That is the only difference. Earlier my sister or my brother were involved. Luckily my wife is handling the budgeting part now. I don't get involved with the finances. I know what is happening but I don't let it interfere with my work too much.
You surprised all by apologizing to fans on the audio release day?
I am not used to these marathon interviews and talking so much or marketing a film extravagantly. It is not because my earlier films didn't do well. I didn't plan the apology and it came out of my heart. I didn't know what I would say two minutes before. For every audio release, fans come from distant places but the applause and their enthusiasm remains the same. They love watching trailers, listening to songs and as a result, there is unbelievable response. When I took the mike, I don't know why but I really felt like apologising for letting them down with my last two films. At the end of the day, I feel responsible for the fate of the film.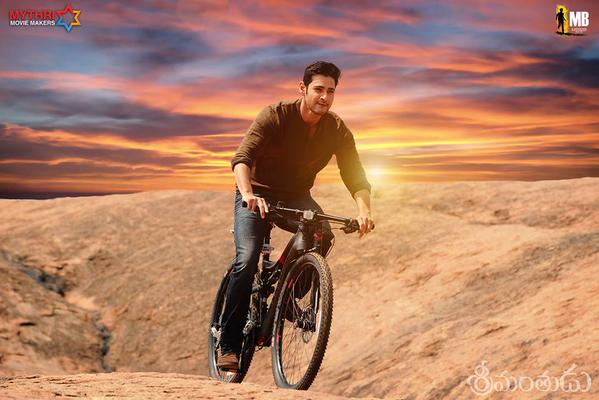 Is there pressure on you due to the benchmark set by Baahubali?
Whenever a film of mine doesn't do well, I take some time to get out of it. There is no pressure as some people keep saying. There is absolutely no pressure, in fact it is very good. Let us not compare our films to Baahubali. It is in a different zone together. It was meant to do that business. It is a 250 crore film and it happened because of one man's vision, Mr Rajamouli. Whenever a film like Baahubali happens in the industry, it is very good for even other films. Suppose my film collects 70 crores and because of Baahubali, if it becomes a hit, it will collect 77. There is jump of seven crores which is amazing and good for the industry.
Are you game to widening the segment of non-Telugu audiences?
There have been films that have been dubbed before but this is the first time we are doing good publicity and marketing it. Going into Tamil cinema is something I too look forward but the subject should have Tamil nativity too. If it suits Telugu alone, it might not work. The subject should be universal too. Srimanthudu is a bit universal and we felt it might work in Tamil also. If I had time, I would have dubbed as I am fluent in Tamil.
How did the director blend a social message with commercial elements?
When Siva garu narrated the story, the point seemed very fresh. At that time, there wasn't much focus on village adoption. Only after we went to floors, the concept came to focus. He thinks a film should not be preachy and be conveyed in a commercial format which is his biggest strength. The audience wants to get entertained in a big hero's film. He is a terrific writer, doesn't like writing separate mass and class dialogues. Any dialogue has to come from the story and when that happens, they sound genuine. It gives immense pleasure to an actor when he delivers the goods. I found them fresh and noted that the director was a writer before. Every night, I would call him and ask, 'Meeru raasukunattu undha, raasukunattu chesaama?' meaning, What you thought and wrote on paper, did it come out as you expected? He said daanikanna minchindi chesaamu and I felt good.
Tell us something about cinematographer Madhie
He is one of the top DoPs in India and very clear with his visuals, colours,skin tone and other aspects that he wants. If he thinks an actor is wearing a certain colour and feels it doesn't look good, he makes sure the actor changes it. The producers know what they are doing too. They are in awe of the story and respect me a lot. I have known them before and their passion is to make films. With Srimanthudu they are here to stay.
The cycle photo was a big hit with your fans….
Srimanthudu is a perfect title for the story of the film. We were contemplating of something appropriate and some said it was soft, but I think it is perfect. It was a fresh feeling when we thought about using the cycle. I enjoyed riding it. People take time to get used to a look. When the cycle picture came out, it registered so fast and I felt happy. In my entire career, I have never given so many interviews like I did yesterday and today. I have to promote my film and the content. I am saying this not because of my name attached to it and will henceforth do it for all my movies