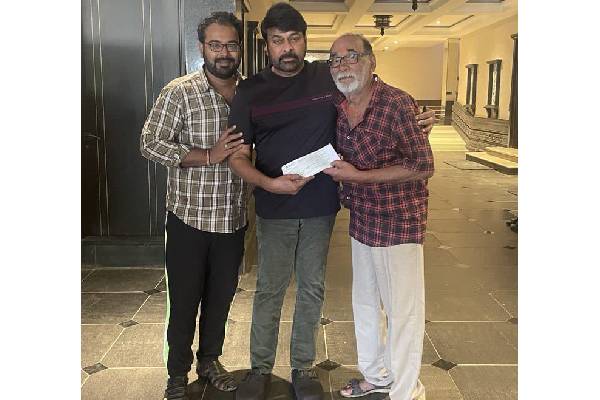 Apart from the Eye and blood bank, Megastar Chiranjeevi is also known for his social service. The actor was always there for his people, whenever they are in need. Now, Chiranjeevi proved that again. He extended his support by giving Rs5Lakh to his cameraman Devraj.
Devraj worked for hundred of movies as a cinematographer. Devraj worked for Chiranjeevi's Tingu Rangady, Naagu and Ranikasula Rangamma. Besides this Chiranjeevi was with small artists at the time of corona crisis and he also opened oxygen banks also for the Telugu state people. He also promised a hospital in the name of his father Konidela Venkat Rao for all the cine workers in the Chitrapuri colony by August 2023.
On the work front, Chiranjeevi is currently working for Meher Ramesh's film Bhola Shankar, which is an official remake of Vedalam.