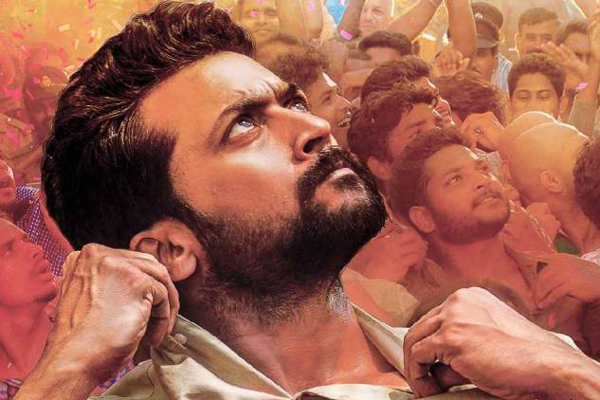 NGK Movie Review
Final Report :
Versatile director SelvaRaghavan fails in his first mass outing. NGK is a boring , heavy disappointing film
NGK ( Husband ) – Geetha ( Wife ) 's farcical thread is irritating most element in this film with wafer-thin story
Suriya acted well in couple of Selva's typical shots but overall due to poor script his NGK character isn't appealing
11:18 AM : Movie ends with an Interview of NGK
10:55 AM : NGK achieves his political goal
10:55 AM : His own party chief sends goons to murder NGK
10:45 AM : Gopalam meets vanitha to seek advice on how to become MLA
10:26 AM : Another irritating scene on Gopalam and his wife. She suspects him having affair with Rakul
First Half Report :
NGK first half is a slow paced serious political drama with no highlights
10:13 AM : With a serious dramatic scene , Interval !
10:12 AM : Scenes showcasing increase in Gopalam's political graph are going on
Vanitha (Rakul Preet ) Is PR incharge of a political party
09:30 AM : Gopalam (Suriya) wants to join politics.
As a first attempt he works for a local MLA
09:13 AM : Suriya who helps poor people in his village earns good reputation.
08:58 AM : Sai Pallavi is NGK's wife.
A solo song ' Tiragabadu tiragabadu ' is shot on Suriya
08:50 AM : Nanda Gopala Krishna ( M Tech , PhD ) who works in an MNC quits his job to do Organic agriculture
Telugu360  NGK Movie  Live Updates from USA premier show to begin shortly :
Suriya is playing Nanda Gopala Krishna in NGK which is releasing on May 31st worldwide. Directed by Selva Raghavan, the film is carrying huge expectations and will release simultaneously in Telugu and Tamil languages.he trailer looks racy and has action, entertainment and interesting mind game drama tipped with politics.Sai Pallavi and Rakul Preet Singh play female leads. Dream Warrior Pictures bankrolled NGK.
Let's find out how the film has shaped up :