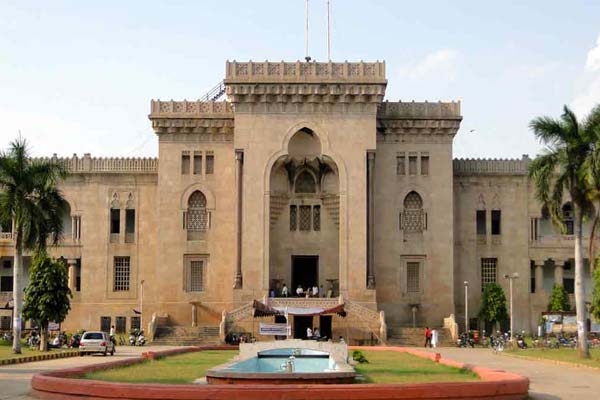 Caught in the eye of the 'beef' storm, the authorities of Osmania University announced that no activity unrelated to academic functioning of the university would be allowed on the campus.
It said the proposed 'Beef Festival' or the 'Gowmata Puja' were no way academic and were not allowed. In a press release, the authorities said the University is a 'seat of learning' and there is 'nothing academic' in the proposed events-Beef Festival and Gowmata Puja.
The release from the Public Relations Officer of the Osmania University said, "Primary objective of the University is purely academic and research oriented. It is therefore informed to all the concerned including the teachers, students and staff that activities such as beef festival, gopuja which are unrelated to the academics and research will not be permitted on the campus."
The decision is the outcome of the raging controversy over the annual beef festival proposed by the some dalit and Left wing student organizations. The festival has been thoroughly opposed by Hindu Janajagrity, a right wing organization which appealed to the district collector to stop the festival as it had the potential to hurt the sentiments of Hindus. Later, Goshamahal BJP MLA Raja Sigh, while submitting a memorandum to the Vice Chancellor of OU to ban the program, warned the organizers that if the beef festival were to be held it would lead to the repeat of Dadri on the campus. Meanwhile, the organizers filed a petition with Human Rights Commission against the Dadri comments. The commission sought a report from the City police. In the melee, a new group of students announced that they would hold a 'pork festival' on the campus with the message that pork is much more nutritious.
Against this backdrop, the authorities of Osmania University issued the statement disallowing non-academic programs on the campus.