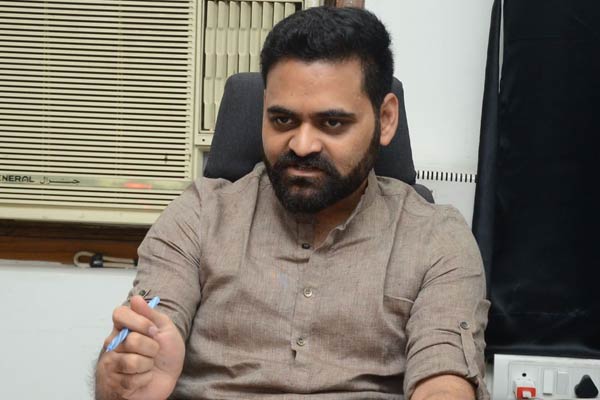 Nagaraj Goud
Praveen Sattaru is determined to take his action-adventure, which failed to take off with Ram, on to sets come what may. While there were reports which claimed that the director has approached Tamil star Dhanush for the project, we hear there's absolutely no truth in them.
Turns out, the 'PSV Garuda Vega helmer' is looking at options in Hindi too. "He is pitching the script to the leading names of both Bollywood and Tollywood. It would be made in Hindi if a Bollywood actor endorses it and Telugu if a Tollywood actor signs it. As simple as that. He is keeping his options open," confirmed a source close to the director.
In fact, he is planning to juggle between the shoots of the action adventure and Pullela Gopichand biopic. "The thing is the action adventure, which transpires at LAC, Sino-Indian border, is a time-bound script with snowy conditions the order of the day. Also, it is heavily VFX-laden, which requires at least four-five months time. The shoot can only proceed after the director gets the FX done, so he is planning to juggle between both the sets," the source added.
But isn't it tough to hop between both the features? The source noted, "It all boils down to planning. Yes, it's not possible to shoot both the films simultaneously but Praveen is planning to adjust schedules so that he can devote equal time to both the projects. He is confident that if his team is on the same page as his, things will go smooth. He is someone who goes on to sets with a bound script and that should make things easy for him and his team."