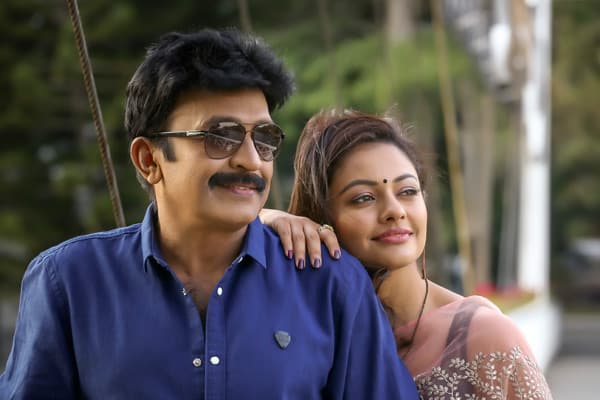 PSV Garuda Vega Producer
Senior actor Rajasekhar is making a comeback with a spy thriller titled PSV Garuda Vega 126.18M. Directed by award winning director Praveen Sattaru, the film is made with a 25 Crore budget. The film is scheduled for release on November 3rd.
Though the teasers and trailers of the film are very impressive, buyers from several areas are not willing to shell out huge amounts because they are not sure whether the budget is justifiable to Rajasekhar's market. This has pushed the producer into a deficit and he is now in a spot of bother. He needs 3 Crores to release the film.
He gave Nizam rights to Markapuram Siva on one Crore advance. Also, he approached some industry bigwigs to help him financially and release the film on November 3rd.
We have to wait and see if the producer manages to resolve the financial issues or else the film might get postponed.