Home
Tags
Agent Sai Srinivasa Athreya
Agent Sai Srinivasa Athreya

Release Date:

2019-06-21
AP/TS First Day: 0.00 Cr
AP/TS First Week: 0.00 Cr
AP/TS Lifetime: 0.00 Cr
India First Week: 0.00 Cr
India Lifetime: 0.00 Cr
Worldwide First Week: 0.00 Cr
Worldwide Lifetime: 0.00 Cr

USA Locations:

USA
USA Premiers: $ 16 K
USA First Day: $ 46 K
USA First Week: $ 198 K
USA Lifetime: $ 302 K
INDIA CIRCUIT COLLECTIONS
CAST & CREDITS
Movie Hero

Naveen Polishetty

Movie Heroine

Shruti Sharma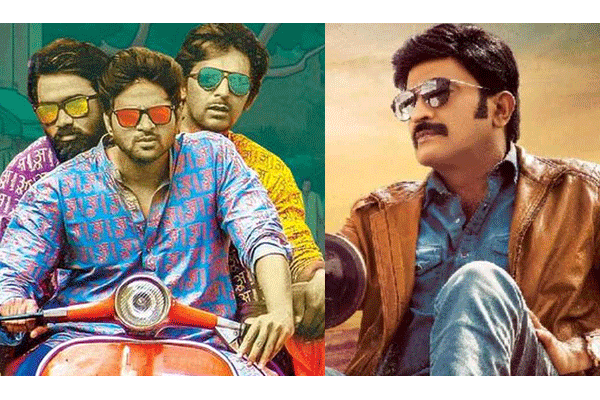 New Releases :
1. Kalki : After a good opening on Friday, the film came down on Saturday & showed little growth on Sunday. Sunday collections should be greater than opening day for this type of films and that didn't happen for Kalki. The film has an average weekend overall and it's crucial for it hold from today.
2. Brochevarevarura : The film has a good opening on Friday and has shown growth in collections on Saturday & Sunday. Extra theatres are added in A centres and multiplex shows have been increased. The story is similar to last week release Agent Sai Srinivasa Athreya which opened well but able to sustain only in multiplexes on weekdays. It's a wait and watch for this film to see how it will hold from today.
3. Annabelle : The film has decent collections in limited release centres and that's all about it as it will be out of them by next week.
Other release Captain Rana Pratap is a washout.
Holdovers :
1. Agent Sri Srinivasa Athreya : The film can be called as an above average/successful venture as the distributor share has crossed 3.5 Cr in domestic markets. These type of films should have come in summer so that they can take utilise the advantage and do well even in A centres. Now the film is more of limited to multiplexes.
2. Mallesham : The film has very low collections in its second week and can be termed as a flop venture at the box-office. As we said in our last weekend report, these type of films should be either aggressively promoted or enacted by the big stars. Both the things haven't happened for the film.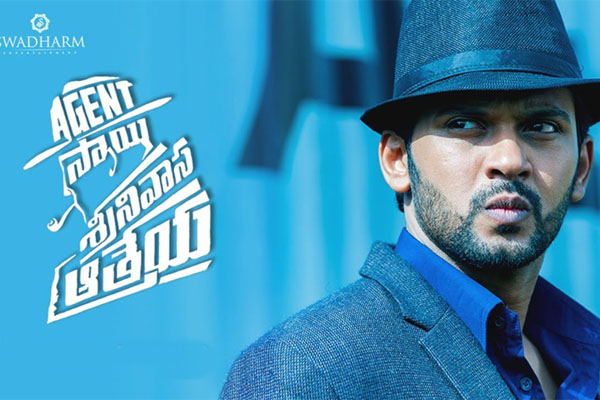 US box office is going through a dull phase due to lack of big ticket releases. This week, two low budget films released amid good expectations. While Mallesham is having a moderate run, humourous detective thriller Agent Sai Srinivas Atreya is pulling in decent revenues in the first weekend.
ASSA started off slowly with $ 16K from premiers and had a good jump on Friday with $ 28K. As the reviews are encouraging and the word of mouth is positive, the film is set to surpass the $ 100K mark by the end of weekend. On Saturday, the film is projected to collect close to $ 40K. This is reasonably a good run for a film with low budget and new star cast.
The intriguing whodunit premise dosed with hilarious dialogues are getting appreciation from audience. Naveen Polishetty, the lead actor in the film, bagged brownie points for his performance. Directed by Swaroop RSJ the film is produced by Rahul Dev Nakka.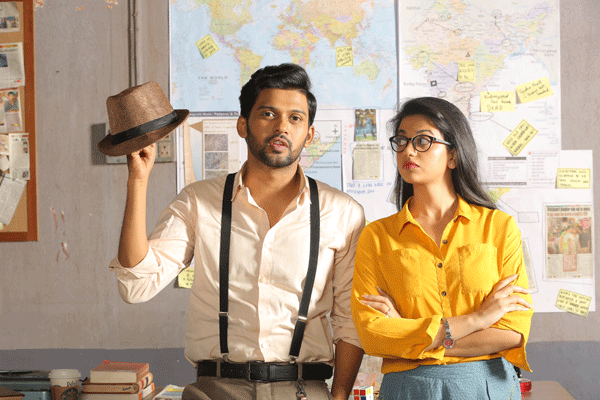 Agent Sai Srinivasa Athreya Review
Telugu360 Rating 3/5
Actor Naveen Polishetty, who featured in various web series, is making his debut as a hero with Agent Sai Srinivasa Atreya, a humorous detective thriller set in the backdrop of Nellore. Made on a shoestring budget by director Swaroop RSJ, the film stars a bunch of new actors.
Story:
A happy-go-lucky detective Athreya runs Fathima Bureau of Investigation (FBI) in Nellore. He makes a living from resolving petty cases,until tasked with a murder mystery to crack. When Athreya temporarily landed in jail, takes up his jail mate's daughter missing case which in turn pushes him into much bigger net. How Athreya unravels the mystery surrounding the unidentified dead bodies is rest of the story
Analysis:
Core point of this film has never been discussed earlier in films. It has been smartly layered under a regular murder mystery plot. Story takes off as a regular petty cases investigation one, gets into a serious problem. The investigation of three murder cases, screenplay with layered suspects are interesting. First half of the film is of shorter duration, still a bit boring. In Second half, after the real investigation starts, the film is engaging for a while. However, the core point gets redundant after some point. Having 145 minutes of runtime without song breaks is a concern. However, the climax is good which gives a positive feeling while coming out of the theatre.
Direction by Swaroop RSJ is neat. While he has shown strength in refreshing theme, His drawback is over simplifying the things. Mark K Robin's music is okay. Camerawork is patchy and may be result of poor production values. Screenplay by Naveen and Swaroop is neat.
Performances:
Naveen Polishetty as detective ' SaiSrinivasaAthreya' is biggest asset of the film. His natural performance, ease in dialogue delivery are refreshing to watch on Telugu film screen. TFI found new raw talent in form of Naveen. New actress Shrutisharma plays his assistant in FBI-Nellore. She fits the bill of an assistant to the detective. Youtuber Suhaas played a role of another detective from FBI- Hasan. He is adequate.
Positives:
Naveen Polishetty performance
Agent Athreya's witty characterization
Core Story
Mystery in second half
Negatives:
Boring first half
Length – 145 minutes without songs
Over simplifying the things
Verdict:
Agent sai srinivasa ' is a whodunnit genre film that may appeal to new generation . It is suspenseful, smartly screen played one. Hero of the film Naveen polishetty shines in the title role, characterization is unique in recent times. On flipside , first half is boring.
Telugu360 Rating 3/5
Movie : Agent Sai Srinivasa Athreya
Release Date : 21 June 2019
Director: Swaroop RSJ
Cast : Naveen Polishetty , Shruti Sharma
Producer : Rahul Yadav Nakka