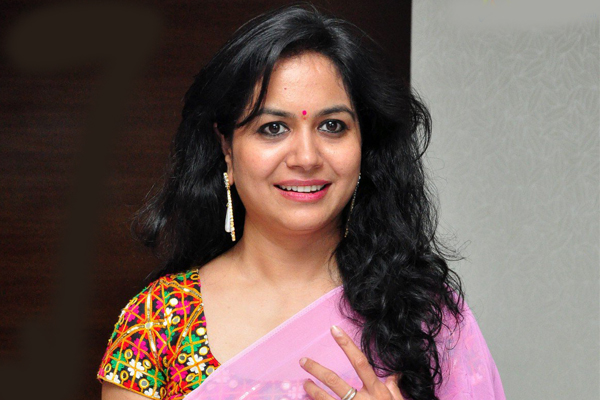 Popular playback singer and dubbing artiste Sunitha Upadrashta is going to marry again. According to our reliable sources, Sunitha will soon tie the knot with an IT company owner who lives in the same apartment complex as her, Reportedly he is also a divorcee.
Sunitha got married at the age of 19 years and is the mother of two children. Due to some personal reasons, she divorced with her husband few years ago.
During several media interactions, Sunitha clarified that she has no intention to get married again. But, it seems like she has made up her mind and decided to start a new phase in her life.
Recently, it has been revealed that actress Renu Desai who was divorced with actor Pawan Kalyan is going to marry again. She also sent a strong message through her interviews that women can lead a happy life despite being single and also asserted that they have equal right like men to choose a partner who could make them happier and give strength to their life.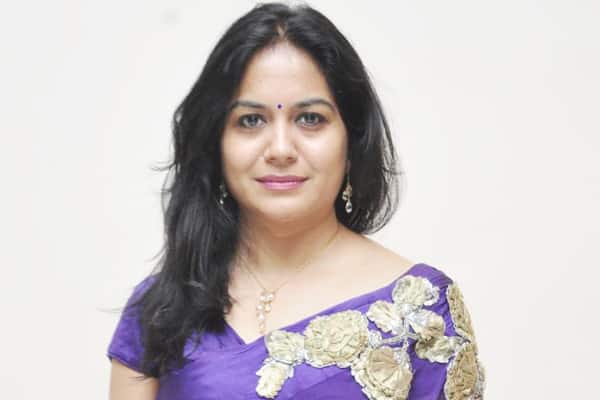 Singer Sunitha posted a subtle post in her facebook that was instantly liked by many netizens. She commented "Trump kuthuru Rayadurgam to Khaja guda road lo raavatledhemo.. Vasthe baavundu" (Trump's daughter seems to be not travelling by Rayadurgam-Khajaguda Road. Wish she should have". Her laconic post speaks tons about how the Telangana government is functioning.
Couple of months back, when there was rainy season and this year had comparatively more rains, people almost begged government for better roads and repairing drainage spills. But the government then gave empty statements like – "Even Mumbai and US cities also will go completely dysfunctional when this kind of rains happen. Definitely we will mend all the roads and make Hyderabad a global city. But it is a long and continous process, it can not happen overnight". But now, when Ivanka is coming to Hyderabad, all works are done on war footage. Yesterday, workers seen doing the road works even in the night time. These kind of day and night hard work was never seem to done for the sake of our own people.
In fact Sunitha expressed, what most of the Hyderabadis were feeling.