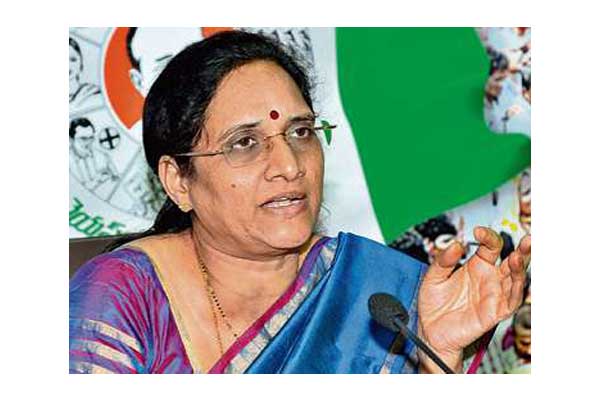 The opposition YSR Congress today accused the TDP leaders of trying to usurp the fertile lands assigned to the poor and dalits in the capital region areas through backdoor means.
The leaders who want to rob these lands from the farmers are influencing the government to amend the act, so that they could buy the land from the poor at cheaper rates in and around Amaravati Capital Development Region, the party said.
Stating that the Chandrababu Naidu's government was attempting to amend the Act that prohibits the sale and transfer of assigned lands to third parties, the opposition party said the move was a deep conspiracy to take away thousands of acres of lands from the poor across the state.
'The state is planning to amend the Act allowing the sale of assigned lands which is unprecedented. We oppose any move to amend the act. We demand the government to desist from the tinkering with the law pertaining to the assigned lands,' party spokesperson Vasireddy Padma said on Thursday.
Chief Minister's public hint that the government would facilitate the state of assigned lands would open doors for entry of new kind of land mafia to alienate land from the dalits and weaker sections, she said.
"The amendment is being proposed only to benefit TDP leaders and workers who are hell bent of robbing the land from the poor," she said..
Talking about the background of the move, Padma said, the fertile assigned lands in the capital area region was in great demand and the TDP government was more than happy to amend the Act as it would benefit only the TDP leaders.
"In many places, the assigned lands have already been transferred in the names of TDP leaders before the Chief Minister dropped hints at amending the Act," she said expressing apprehension that the farmers were likely to be coerced by the ruling party leaders to dispose of their lands.
"Nearly 1800 acres of assigned land was estimated to have been transferred to the Chief Minister's coterie and his favored leaders, who are all set to mint money on these lands. The government should publish the names of actual beneficiaries along with the names of assigned, she said.
Padma said the YSRC would fight against the proposed amendment.