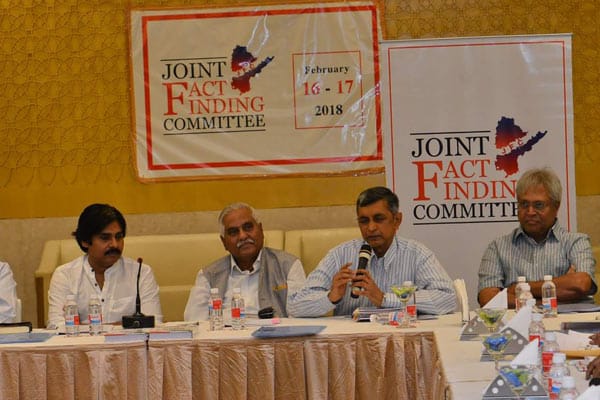 Former Congress MP and a key committee member of the JFFC (Joint Fact-Finding Committee) Undavalli Arun Kumar took a satirical jibe at TDP and YSRCP MPs resignation call. He referred them as mere tantrums.
Speaking at the closure of the 2nd day JFFC meeting at Hotel Daspalla, Undavalli made the following comments to a reporter's questions. 'MPs resigning is another way of protesting against the government. It is similar to that of a child playing tantrums that he wouldn't eat his food. The child expects the mother to come and please him. But given the juncture at which the MPs are coming out with resignation, I would rather suggest them to come up with a no-confidence motion. The no-confidence motion is not only brought in to bring down a government, it is also used to expose the government.
The speaker should implement no-confidence motion if more than 50 MPs support it. The TDP or YSRCP MPs can come up with no-confidence motion. In this way, they could force the parliament to exclusively conduction session on resolving the motion, putting aside rest of the things. The AP Special Status issue can have a nationwide attention, if the AP MPs put forth the no-confidence motion, and then resign over it.