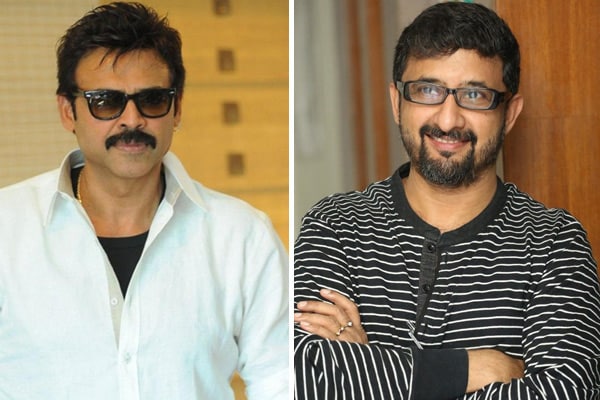 Director Teja announced a film with Victory Venkatesh last year and it was formally launched a couple of months ago. The regular shooting was supposed to commence by this time, but that didn't happen till now. It is heard that Teja is not yet completed the script work for some part of the film.
Meanwhile, Venky signed a film each for directors Anil Ravipudi and Bobby. Both these films are likely to commence later this year. On the other side, Teja and Balakrishna are planning to release NTR biopic in 2018 at any cost.
So, speculations are rife in industry circles that Teja – Venky project is likely to be put in back burner. However, the production denied the news and said the regular shooting will commence from last week of April.
We have to wait and see if the project is really happening after a string of delays or is it getting shelved due to the other commitments of Teja and Venkatesh.