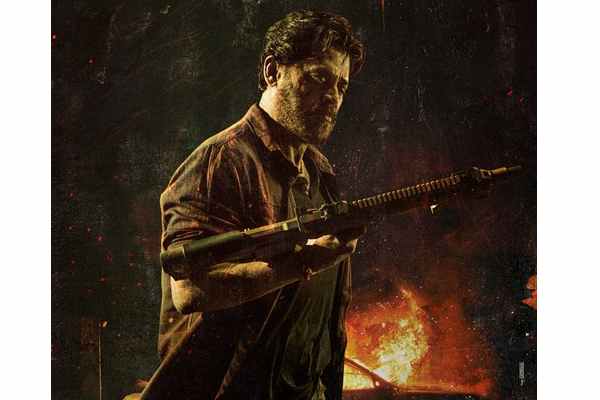 Hero Venkatesh seems to have chosen a perfect script to make his Pan India debut. Director Sailesh Kolanu who proved his creative brilliance with his HIT franchise is coming up with something big with Venky75 and the story, apparently, has universal appeal. The glimpse of the movie titled strikingly as Saindhav gives an explanation as to why this is being made at a Pan India level.
The poster presents Venkatesh with a grievous look and he is seen observing a gun in his hand. The explosive glimpse shows a fictional place called Chandraprastha. It is a port area and Venky brings a medicine vial. In the end, Venkatesh is seen warning a gang.
Seemingly, for the landmark film of Venkatesh, Sailesh Kolanu penned a first-of-its-kind story, laced with action and science elements. The visuals and the sound are of high quality. Santosh Narayanan provides the music and S Manikandan is the cinematographer.
The glimpse grabs the attention of the audience across the country for its content and intense portrayal of Venkatesh's character.
The regular shoot of Saindhav will begin soon.