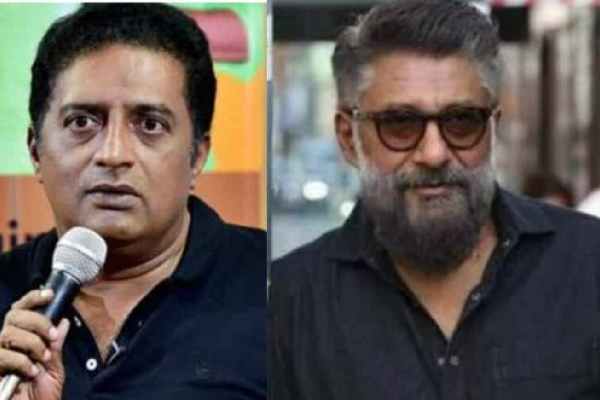 Prakash Raj has recently mocked The Kashmiri files movie saying that the film is a nonsense film and it needs to be awarded the Bhaskara award and not the Oscar award. He also called the makers shameless and also criticized the director of the film Vivek Agnihotri for questioning the jury for not getting the Oscars.
Vivek Agnihotri took his Twitter and answered Prakash Raj. He wrote, "A small, people's film #TheKashmirFiles has given sleepless nights to #UrbanNaxals so much that one of their Pidi is troubled even after one year, calling its viewers barking dogs. And Mr Andhkaar Raj, how can I get Bhaskar, she/he is all yours. Forever."
Vivek also posted a video challenging the urban naxals and other foreign filmmakers to prove that if any single shot, event or dialogue from the film was proven wrong, he will quit making films.