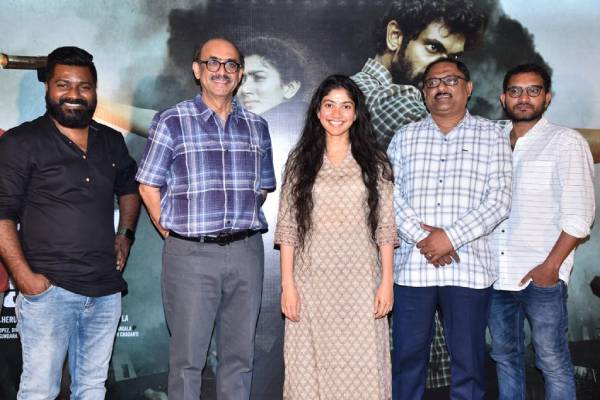 The film Virata Parvam was based on the real-life character Sarala which was played in the movie by Sai Pallavi. Although the makers didn't disclose the original name, Sarala's brother Mohan Rao who participated in press meet along with the team revealed the name as Shankaranna.
He appreciated Suresh Productions for coming forward to make a film on his sister's life. He thanked Rana and Sai Pallavi for being part of the project. He has also spoken about the facts on his sister's death.
"We initially had apprehensions on the movie. But we were convinced, after Venu narrated the story. Udugula A reported friend called me to enquire about the climax portion and doubted it may not be true. I told him whether he was there during the incident. Even we didn't know what actually happened. Venu did four years of research on the subject and he knows more than what our family knows.
Actually, my sister loved revolution, though it was shown as if she developed feelings on Shankaranna in the movie. We had negative feelings on Shankaranna who allegedly was behind the killing of my sister. I wish Suresh Productions would make many more such meaningful movies."
Sai Pallavi said even she wouldn't have accepted had someone approached her with the proposal of making a film on her family members. "I didn't meet the family earlier. I had heavy feeling, after I met them. They accepted me as their family member. Suresh Babu sir is an encyclopaedia. I learnt a lot of lessons from him and Rana."