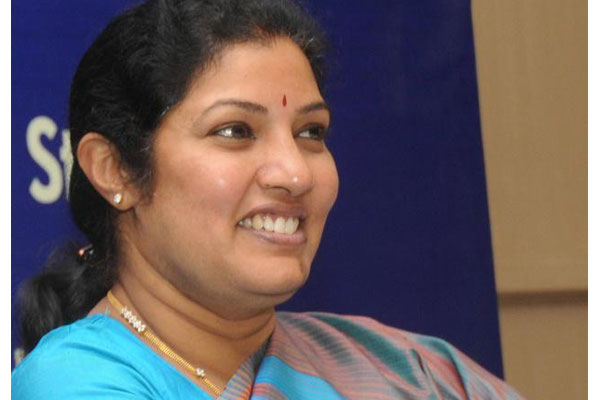 D Purandeswari, sister-in-law of Chandrababu Naidu, is known for her unorthodox line of politics. whether she was in Congress or in BJP, she does everything in a different way. She knows how to hit the bull's-eye. Now,she told unambiguously that Andhra Pradesh would not get special category state status. She also said a special package might be given to compensate the denial of special status.
Why is it that she was so upright at a time when ruling Telugu Desam Party is struggling hard to hide this fact under a posture that the state government had not given up hope and it's priority was to get special status accorded to AP. She made her mind apparent at a time when the entire opposition is up in arms against TDP government and chief minister Naidu was planning a trip to national capital to get some assurance that assuage the hurt sentiments of Telugu people.
From today onwards state is going to be the theater for SS politics, Congress under the leadership of PCC president N Raghuvira Reddy is filing cheating cases against CM Chandrabababu Naidu, Prime Minister Modi and urban development minister Venkaiah Naidu on special status. From September 9, CPI is launching a 13-district tour to organize people on the same demand. Opposition leader and YSRCP president Jagan is sitting indefinite fast in Guntur demanding special category status.
At this crucial time any discordant note by as notable a leader as Purandeswari will have serious consequences. People might think Chandrababu Naidu is telling lies. or They might think BJP is not ready to give SS even though TDP is fighting. Or It might be a signal to the people to rise against the TDP. Of the three leaders connected to the special category status, Prime Minister Modi is firm against giving special status. The remaining two- Chandrababu Naid and Venkaiah, have been giving conflicting signals. They never said there would be no special status and AP has to make do with special package only. Keeping the hopes alive, they always talked in double tongue-that the issue is still under consideration or the subject is under examination of NITI Ayog. The former union HRD minister made her mind public in Kurnool against this background.
Not only the timing, even the place of her statement also raises curious questions about her intension in calling a spade a spade. She spoke in Kurnool, a key centre in Rayalaseema politics. One should not forget that the special status demand is shriller in Rayalaseema than in coastal Andhra. Any statement that pours water on the expectations raised in the region would be adding more fuel to the volatile situation in the state.
This was not the first time that she spoke at cross purposes with the state government in which her own BJP is a partner. She was vociferous about the drought situation in Rayalaseema last year. What exactly she is up to?