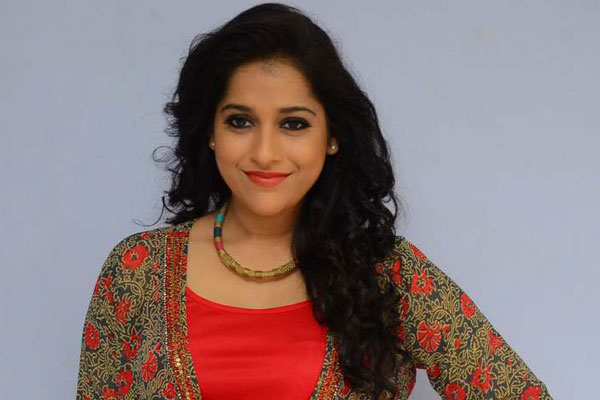 Rashmi Gautam. One may not know whom one is referring with this name. But if we say, "Jabardasth" Rashmi or "Extra Jabardasth" Rashmi, almost everyone will recognize. Rashmi is currently doing a film called "Next nuvve", which is produced by UV creations and Geetha arts and it is directed by Prabhakar (who was more known as TV artiste as well as friend of ETV Suman (late). Will Rashmi make it to "Jabardasth" movie career this time with her "Next" movie or will she continue to be just an "Extra" character.
Rashmi actually came into movies in 2002 with Holi movie of Uday Kiran. She got her first break in Telugu with her role in Prasthanam in 2010. But it is Jabardast in 2013 that made her a celebrity. So, in addition to doing TV shows, she has been testing her luck in movies now and then. But she is not getting that big break. Though her role in Guntur Talkies is well recieved by youngster, she is yet to get big break in movies.
Her "Next Nuvve" movie is remake of a 2014 Tamil horror movie "Yaamirukka Bayamey" which is again based on 1998 Korean film The Quiet Family. This movie was decent hit in Tamil. In Telugu Aadi Sai Kumar is playing lead role. We have to wait and see if "Next Nuvve" movie gives break to Rashmi or not.