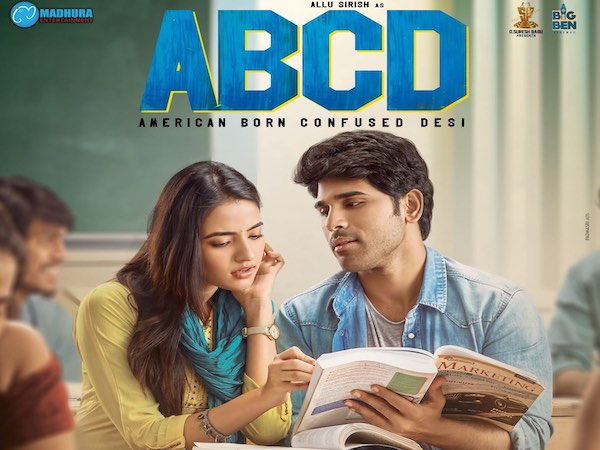 ABCD Movie Review
Telugu360 Rating 2.5/5
Story:
Aravind alias Avi( AlluSirish) is a son of a millionaire NRI ( Nagababu) who migrated to USA 25 years ago. Being a rich kid, Avi spends up to $20K per month which scares his dad. Nagababu sends his son to India to make him understand the value of money, value of hard work. After Avi reaches India, all his credit cards are disabled so that he doesn't get easy money, also all his USA contacts have been alerted not to send money to him.
Rest of the film is about how Avi and his friend survive the slum life in India. It also deals with how the duo become media celebrities and earn own reputation.
Analysis:
Movie takes off interestingly but fails to build further on the premise. The concept of American born rich desi kid coming to India , without any funds available to spend , sets up ample scope to generate humor but the team has been only partially successful ..That too in first half. In couple of scenes Allu Sirish ,Bharath ( Master Bharath ) are able to generate humor. Entire political thread involving finance minister Subhalekha Sudhakar, his son Raja is a damp squib. Feel good image artist Srinivennla Raja's selection for a villain role is a miscast, that impacted entire second half. Hero heroine friendship or love track is poorly written.
Vennela Kishore's ' Koffee with Kishore ' news reader character has been written around the popular youtube video ' Frustrated News reader ' and it is hilarious.
Allu Sirish has acted well, in climax scene his speech is impressive. Bharath as hero's friend is fine as well. Heroine Rukshar Dhillon has limited role, acted okay. Nagababu is adequate as hero's father. Production values should have been much better. Given the hero's market, it appears there is a compromise in spending. Director Sanjeev shows some ability to narrate the proceedings interestingly but budget, casting etc. factors restricted the output.
Positives:
Hero Allu Sirish shows ease in action
Negatives:
Poor Casting, production values
Less entertainment
Lack of commercial elements
Verdict:
ABCD has a story that is not a run-of-the-mill one. There is little entertainment in first half, which could have been better though. Second half is more story oriented one with no enjoyable moments. Overall, in B C centers this film may find some audience and elsewhere it will be an uphill task to bring audience to the theater with this content.
Telugu360 Rating 2.5/5