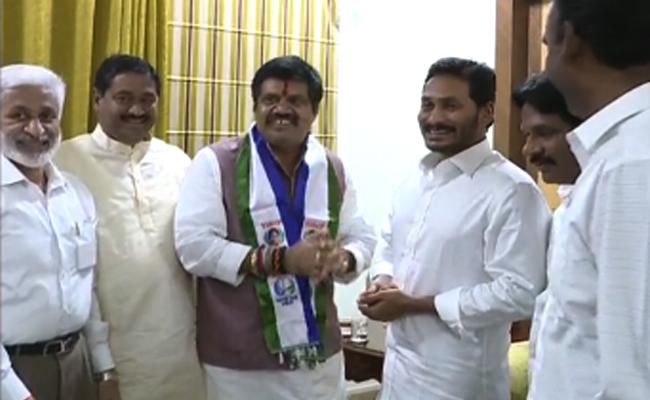 With elections just a couple of months away, politicians are changing their game plans for their better future. Anakapalli TDP MP Avanthi Srinivas is one of those leaders who is expected to change party loyalties. Rumors are rife in North Coastal Andhra that Avanthi has got approval from Jaganmohan Reddy for contesting from Bhimli assembly segment. Actually, he approached CM Chandrababu Naidu for Bhimili ticket or else Visakhapatnam North segment but there has been no assurance.
For various reasons, Avanthi Srinivas is unwilling to contest in the Lok Sabha polls this time. He is more interested in contesting for the Assembly. His followers say he will get the chance to become a minister if the party wins in the state. As news of Avanthi spread fast, already YCP Bhimli leaders are rolling out a red carpet to him. He is expected to complete formalities and joins the YCP anytime soon.
The TDP high command is dealing with the Avanthi episode very cautiously. The party has decided to let such leaders go without any controversies because of the approaching elections. The party high command is looking for alternatives to fill up the gap being left by such quitting leaders.
Telugu360 is always open for the best and bright journalists. If you are interested in full-time or freelance, email us at
Krishna@telugu360.com