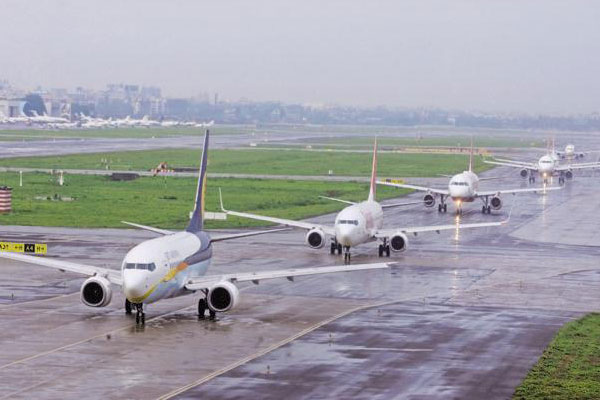 Every time chief minister Chandrababu Naidu visits National capital, it is practice to give a representation to the centre with a pathetic plea that the state was rendered bankrupt following division and it is not in a position to pay even the salaries. A couple of months ago media amplified Naidu's cry for funds by unearthing stories of all that showed how empty were the coffers of the state following the loss of revenue from Hyderabad. Amid this media uproar Naidu would present a charter demands amounting about Rs 1 lakh before the PM Modi, Finance Minister Aurn Jaitley etc. But, the way the Andhra Pradesh dispatching its ministers and officials on foreign trips is mind boggling.
It doesn't vouch the Naidu's claim of fund-poverty after bifurcation. The tours are taking in the name of studying investment opportunities, preparing ground for states participation in IT exhibitions, study tours etc. In the past six months, according to a rough estimate based on the GOs issued, more than a dozen minister 50 officials visited foreign countries. These are in addition to the tours by chief minister N Chandrababu Naidu. State financed these expensive tours at the rate of one a week.
At the time of writing this article the tour of PV Ramesh, Principal secretary, finance, is finalized. He will visit Japan from October 5 for holding discussions on draft MoU between TOYAMA Prefecture and AP government for closer bilateral cultural and trade relations. The officials who visited foreign countries are R.Mutyala Raju n( Chairman and Managing Director, APEPDCL., Visakhapatnam to France from 19-09-2015 to 27-09-2015 to study Efficient Lighting), P.V.S.Ramakrishna, DIG, Intelligence Security Wing, P.H.D.Rama Krishna, IPS (SPS) SP, CI Cell, Intelligence, visit to Washington DC, USA for attending the three day Conference cum Expo at Bethesda, North Mariette Hotel), BSS Prasad (Brazil), J Syamal Rao (Commercial Taxes Commissioner, New Zealand and Australia), a team of officials along with Sumita Dawra, secretary higher education (Singapore)… the list would on unending.
Among the minister, IT minister Palle Raghunatha Reddy has undertaken official tour to US and UK for over 15 days. Similarly, municipal administration minister P Narayana toured Singapore and many countries along with chief minister N Chandrababu Naidu. Now he is planning another trip to Singapore. Finance minister Yanamala Ramakrishnudu is now on tour in Australia to study GST and VAT system being followed in that country. The finance minister is a permanent member chief minister Naidu's team to foreign tours. Nobody knows what the presence of FM served except making "CM delegation".
HRD minister Ganta Srinivasa Rao last week undertook a tour to Singapore to sign MoU with National University of Singapore for bilateral collaboration between Andhra University and NUS. Housing minister Kimidi Mrunalini returned to Hyderabad yesterday after successful completion of her 10-day tour to China, meant for studying the housing scheme. Forest and environment minister Bojjala Gopalakrishna Reddy is going to visit Brazil for the second time in the first week of October to participate in an international conference, which is purely an academic affair.
Industry secretary SS Rawat is a globe trotter in AP government. His position as secretary Industries and commerce, makes him eligible to tour all countries in the name of attracting investment for the new state. He was also part of chief minister's delegation that visited Singapore, Japan and China.