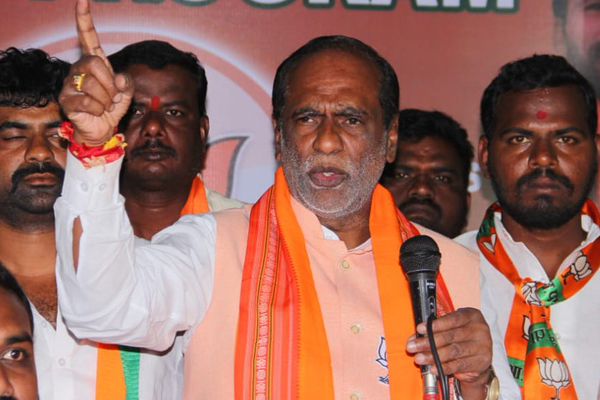 Hyderabad: Banking on the advantage of EBC quota, Bharatiya Janata Party (BJP) is estimating its vote bank to the tune of 15 percent in Telangana. BJP Telangana unit attributes several reasons to its dismal performance in the recent Assembly elections held in December 2018.
BJP Telangana unit president Dr K Laxman has further said that the party lost miserably due to an alliance with TDP, while asserting that the party will highlight the lapses in 55-year ruling of Congress and success of 55-month ruling of BJP government.
"Lakhs of votes have been deleted in the recent Assembly elections in Telangana. Malfunctioning of EVMs was another reason. In my Musheerabad Assembly constituency, about 61,000 votes were deleted. Moreover, 8,500 votes were found to be fake. How it was possible? Further, there was a huge mismatch of votes polled and VVPat receipts. Assembly dissolved nine months ahead of general elections also benefited the TRS party. All these factors tilted the results in favor of TRS. Now, the situation is different. We'll do our best to compete with TRS. The situation in Telangana would be different for KCR, if Assembly and Lok Sabha polls are held simultaneously. BJP will contest in all the 17 Lok Sabha constituencies," said Laxman.
With BJP passing the Bill for 10 percent reservations for economically backward classes (EBC) benefiting upper castes, Laxman is confident of enhanced vote bank in the state.