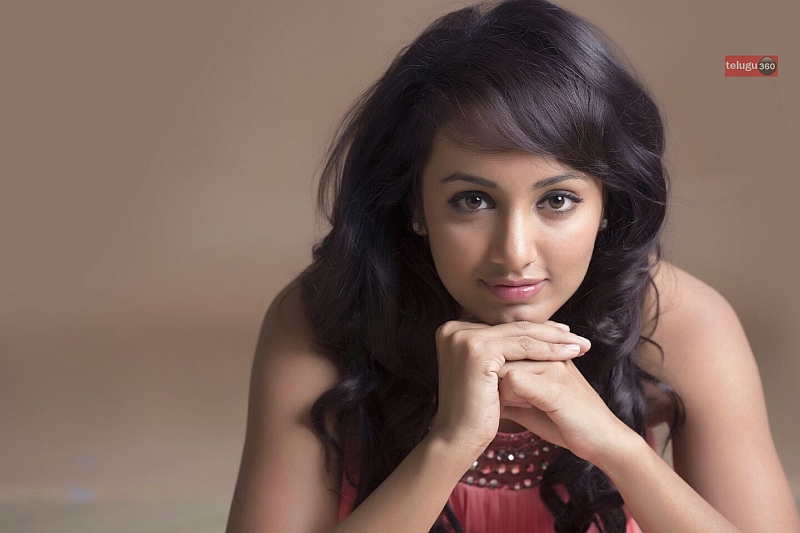 Tejaswi Madivada, the rare Telugu speaking girl in the industry, was agreeably a sudden find in Seetamma Vakitlo and quite a reluctant actor as she began her career. With films never featuring on her priorities, until even Kerintha happened, she confesses to be quite a natural actor and for a long while, was doing films because she was paid for it and getting widespread appreciation. Her world considerably revolves around academics and with a strict upbringing, she never thinks twice before uttering something that there's on her mind. Thrilled to work with Ramgopal Verma in films like Ice Cream and Anukshanam, the experience turned out to be quite significant for her than the outcome of both the films. That's how she has otherwise grown as an actress too, learning from each step, even if it was the unconventional way out. Tejaswi, as she joins Telugu360.com for a conversation speaks a lot more about life, friends, travel, dance and swimming against the tide.
I was an army kid and never wanted to act till Seetamma Vakitlo happened. Even after that, I wasn't interested. As a kid, I was too much into sports, dancing but acting I was a zero. I never even did a drama in school. I wanted to become a journalist, did mass communication in journalism and wanted to do an MA from HCU and in between, got an offer to do SVSC. That time, I was in degree final year and did it because, I was getting money. I told Srikant sir, Samantha and others that this would be the last film. After the release, I got a couple offers but I was grounded, preparing for HCU entrance, got through it and gave it a thought and tried my luck in acting. Then the Spain trip changed my thinking and scenario towards acting. I was getting paid, was travelling and because of dance, acting was easy. I just had to be myself. I was a hyper kid generally and didn't have much to do. I kept getting offers after Heart Attack. Two years down the lane, I am here, just doing films one after the other. Only after Kerintha, I really had a liking towards acting. Before that, I was doing it because it was coming easy for me and people were appreciating me for something I was doing easily. I put a lot of effort in dance but not much was happening in Hyderabad with dance. I wanted to go abroad, have a crew and did many flash dances in Hyderabad. I did Hip Hop for five years. I used to teach a lot and enjoy it. That too faded with time. I am an excessive person, don't like to keep anything in my head and talk whatever comes to my mind and don't think twice. I can never feel shy and I was brought up like a boy.
My idols: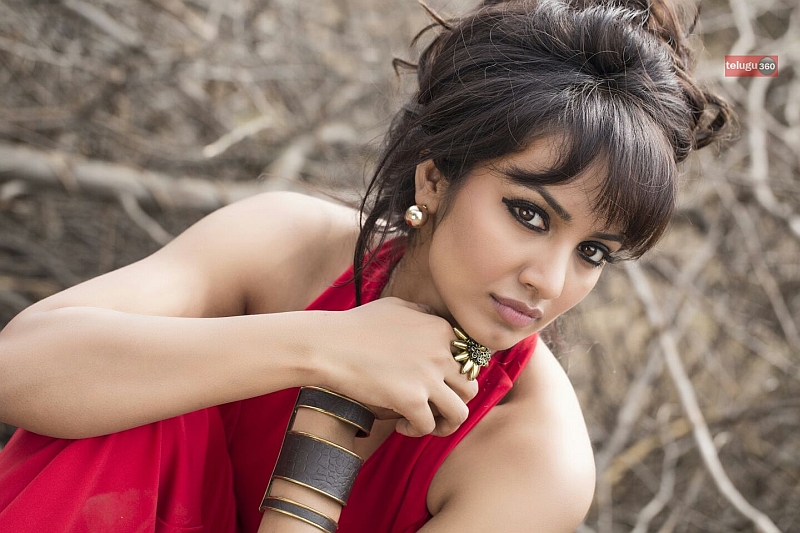 A lot of people whom I don't even remember called me and said why are you getting into films and that you won't be able to handle it. I have only seen the nicer side of the industry and haven't come across anything wrong. Very sad thing to say that till tenth standard, no one ever came close to me. Intermediate and degree I was in a woman's college and was totally into education. I would have a crush on my teacher but it was an educational crush, where I would just study his subject a bit more but that's about it. I used to enjoy Chiranjeevi's dance, dad was a Chiranjeevi's fan and was prone to seeing his films. Then later, I was an Allu Arjun fan, he was an amazing dancer. Everyone asked why are you his fan but I didn't care and was just wishing of dancing with him. I was one of the dancers in the 7 Up ad before SVSC happened. Whatever it is, it is his effort, his talent.
Real interest in acting with Kerintha:
I actually work really hard, read about the role, keep irritating the director as to how I suit the role, how I should contribute to it. Maybe that is one reason why people think I should get more opportunities. Till now, I have never been to an audition and got offers just like that. Not all people are lucky, they have to show their charm on their face or work to get there. I have been complimented that I am a natural actor and have believed that method acting kills your spontaneity. Everyone before Kerintha said Teju, you have energy that shows on-screen and on sets. In Kerintha, for one melancholic scene, I got the best compliments from Puri and Ravi Teja sir. They said we did not know you could act so well. Criticism, I got from Ice Cream, people said it was not my genre at all. For me, I did that because I wanted to work with RGV. It happened in a week, I worked with him in Anukshanam for 3 days, stepped into Ice Cream within a week. He never tells what he wants, he tells us do what we want to. His way of working is different from other people, he is quick. Camera angles notwithstanding, he is an amazing director. I heard I did not act well in the film but I am not embarrassed. I have learnt to handle things now. Everytime people would see me outside, they would ask me did you really get nude in the film. He doesn't do things for publicity. Whatever he does is publicity. Everyone has a different perspective and if that doesn't seem good to the world, he is always in the news. Lot of new camera equipments like the Gimble was used for it and I learnt about the camera, how much distance you should keep to work in front of it. He told me in my face, not to act but just emote.
Was Ice Cream flattering?
It was disappointing. It was something else before and the climax was shot again. The quality was supposed to be better but it didn't turn out that way. I did it in a rush as I was shooting for Malli Malli simultaneously. I felt I didn't do the dubbing well. Malli Malli was a wonderful experience. Nitya was my mother and I played the daughter's role. I got to see Mahesh a lot in Seetamma Vakitlo, was also talking to others. I wasn't comfortable talking because it was my first film. He is a chilled out guy and cracks a lot of jokes on sets. Since I talk a lot, he would ask me, break teesukova. In SVSC, I had a weird hair style and asked if I had a banana in my head and if I eat it whenever I am hungry. In Srimanthudu, it was a completely different scene. They changed it but I was just lucky to be a part of it.
On resembling Swati:
Lot of people say I replaced Swati because she is very bubbly and I resemble her. I feel I belong to a different genre but if people say so, then it must be true. I just cut my hair short for Maruti's production. The director is making Rojulu Marayi. He did a serial called Amrutham. It is a comedy and also a crime story. I am a con girl. I believe in changing things and the director too liked the look. Jatha Kalise shoot is done. It is a very nice story but a small budget film. I did it at that time for the script.
Swimming against the tide:
My mum passed away when I was a kid. It's always been me and dad and my elder brother at home. My family is very outgoing and supportive. I am too enthusiastic and motivated, working hard, getting to shape. I would never ever go to a parlour. It's only now I am trying to be a girl. I am working really hard, and make this go on for ten or twenty years until I get it finally with all my effort. There is something like beauty and talent. I believe I have talent. There are so many directors who think like us and I am sure they will take us. I have done a Tamil film and know, how difficult it is to work in a language you can't speak, understand and yet emote. Even the Telugu producers and directors know about it, that it is easy if they take Telugu girls. For me Telugu industry is not the limit. I want to go to Bollywood. If I find something interesting, I will take it up.
Any crushes?
I really wonder if I come across as some goonda or what? When I go dancing, some guy comes and says he is scared of asking, if he can dance with me. No, I don't have a boy friend. I look like a strong person, but if I get emotional I shut the door and cry. I don't show my emotions and just show my happy side to the world. More than my dad and brother, I am very attached to my friends. I have too many who like me, ready to be my brothers, friends. Yedhaina cheste life lo value undali otherwise there is no point doing it. Me lucky? I am not. Whenever I go to shoot, I see heroines with their mums. I really miss my mom. I go sit in the caravan silently and wish she was there. I cook everything including pindi vantalu also and had to do it from childhood. I wanted to replace my mum for my elder brother and father and have been doing this since sixth standard. I make great pulihara. Now I hardly get time to cook these days and eat outside. I watch a lot of films and hang around with friends, that's about me…