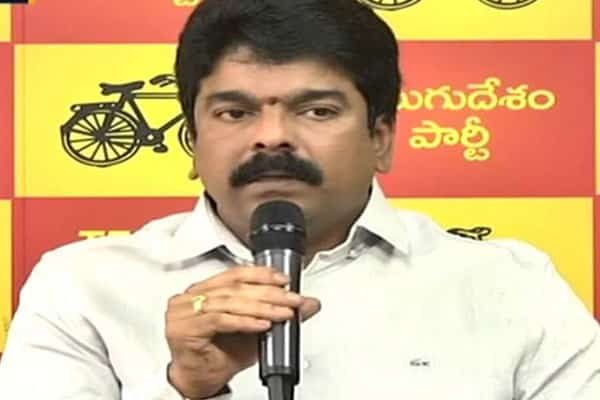 It is known news that, Bonda Uma, TDP MLA is facing allegations of grabbing land belonging to a freedom fighter and cases have been filed on Uma's family members too. Here's latest update on that issue and it is actually a political master stroke from none other than Chandra Babu to keep Bonda in check.
Actually, that land grabbing case has been on Bonda since long time. But now suddenly, the issue became serious and CID registered cases against Bonda's group. As per inside information, from the time Bonda raised his voice regarding not getting a ministry for himself, he wasn't in good books of CBN. Also CBN got some indicators that Bonda asked Pawan that he would join Janasena if he is given complete control of Krishna and Guntur districts. So considering all these, he gave approval to CB-CID to register a case against ruling party MLA Bonda Uma. Generally , unless there is CM level approval, CID will not register a case on a ruling party MLA. Moreover, recently, it is finalized that, Kapu leader Vangaveeti Radha will be joining TDP very shortly. TDP wanted someone from Kapu community, but who wouldn't raise voice on CBN and Lokesh. So, Probably, CBN might have preferred Radha over Bonda for next election.
On Bonda side, it looks like, he definitely did land-grabbing. Usually all such transactions are done on Benami names. But he was foolish to register on his wife's name and he is caught red handed now. Maybe, as the property is worth of around 50 crores, he might have decided not to fully trust benamis and included his wife's name. Had he registered on some benami name, he would have had some exit plan but now it seems, he is booked totally.