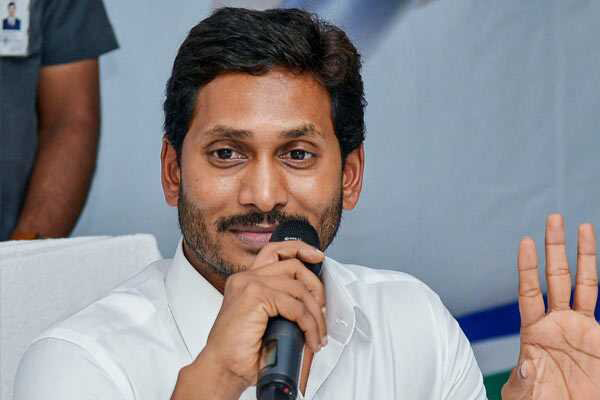 Exactly this day in 2009, the then two-time chief minister YS Rajasekhar Reddy died in a chopper crash in turbulent weather in Nallamala hill forests while on his way from Hyderabad to Rayalaseema. His death led to battle for succession in Congress and eventual formation of YSR Congress Party. Some say if YSR didn't die, he would have prevented the formation of separate Telangana state with all his might.
Remembering his father, CM Jaganmohan Reddy tweeted an emotional message to the Telugu people recalling how YSR left behind a great legacy of welfare and pro-people administration. Many programmes launched by YSR became models for the governments all over the country.
Jagan said that YSR would continue to live in the form of unforgettable, path-breaking programmes like the Arogyasri and the students fee reimbursement schemes. YSR policies made Andhra proud before the rest of the country. His inspiration would be the basis for successive governments.
Recalling the ideals for which YSR fought, Jagan asked his party leaders to follow in his footsteps and pass on the benefits of welfare programmes to all sections of the people.
పరిపాలన, ప్రజాసంక్షేమం విషయంలో నాన్న నిర్ణయాలు మొత్తం దేశానికే మార్గదర్శకాలయ్యాయి. రాష్ట్రాన్ని నాన్న నడిపించిన తీరు జాతీయస్థాయిలో మనల్ని ఎంతో గర్వించేలా చేసింది.నాన్న భౌతికంగా దూరమైనా పథకాల రూపంలో బతికే ఉన్నారు. ఆయనిచ్చిన స్ఫూర్తి మనల్ని ఎప్పటికీ విలువలబాటలో నడిపిస్తూనే ఉంటుంది.

— YS Jagan Mohan Reddy (@ysjagan) September 2, 2019
Telugu360 is always open for the best and bright journalists. If you are interested in full-time or freelance, email us at
Krishna@telugu360.com