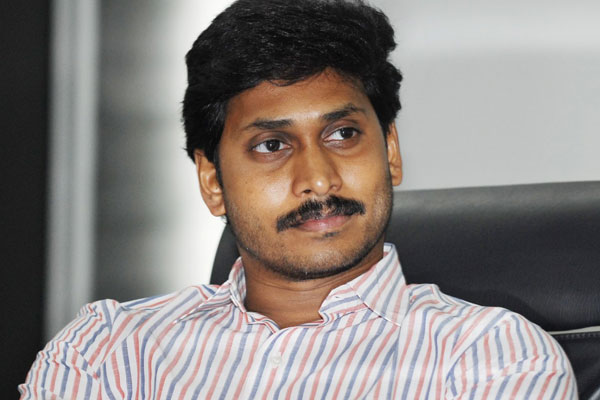 The opposition party leader YS Jaganmohan Reddy appears to have put his political project on fast track. While putting chief minister Chandrababu  Naidu on notice, he announced that he would sit on indefinite fast from September 15, if the government fails to achieve anything concrete on getting special status accorded to Andhra Pradesh. He announced his program of action hours after Assembly adopted a resolution urging the centre to bestow the special status on the state, which is in the throes of partition.
Indefinite fast, definitely, is a democratic tool one can use in rarest of rare cases. Normally, politics prefer protracted battles. Instead of exploiting the cause to mobilize the people on a longer course in protracted fight, Jagan's fast tracking has the potential to alienate him from the other political parties like CPI, CPM and Congress, Lok Satta etc and masses.
Jagan is not attempting to make common cause with these parties. In fact Left have whole heartedly supported him in this case. Before announcing his indefinite fast, Jagan should have taken Left parties into confidence. Another thing, fifteen-day notice is too short for any government to process the decision. In our set-up the resolution has to travel a meandering path to reach its final destination. So, Jagan seems to have reached a conclusion that the announcement by centre is unlikely to come by in notice period, and he should launch the final missile.
Jagan has not prepared the people for his final assault on Naidu, nor has he taken the friendly parties into confidence. Isn't it going to be a misadventure by a young man in a hurry? Jagan must ensure that his act did not simulate emotions that lead to suicides by the people from poorer section, who are already frustrated by many socio-economic issues. Victims of all political movements always come poorer sections.