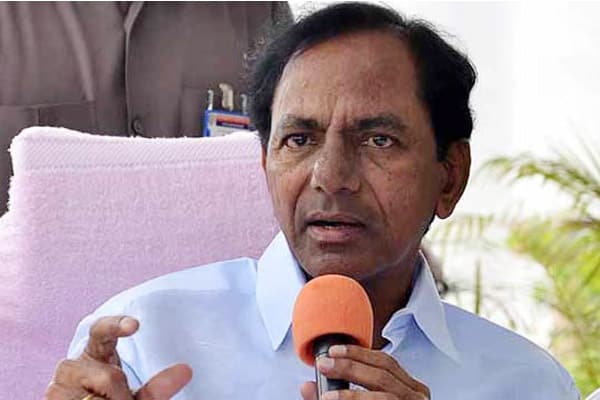 With images of BJP's conquest in India being shared widely on Social Media, Telangana Chief Minister K Chandrashekar Rao predicted that the chances are grim for the saffron party to strengthen its base Telangana, Kerala and Tamil Nadu. He said that BJP in Andhra Pradesh will be projecting a Kapu leader to get their support especially due to fewer Muslims. He said that Kapus would emerge as a strong political force 2019 general elections in AP
KCR speaking to the media prior to leaving New Delhi on Thursday said that as per the survey shared by his friend, YSR Congress Party has the support of 45 per cent voters in Andhra Pradesh, while the ruling Telugu Desham Party has 43 per cent. He said that Pawan Kalyan's Jana Sena will get either 1 percent or 1.5percent and BJP will come to around 2.6 per cent.
The Chief Minister said that the Cash for Vote case involving AP Chief Minister N Chandrababu Naidu has not been closed. He alleged that he was successful in thwarting the conspiracy being hatched to impose President's rule in Telangana as soon as TRS came to power. He said the plots to foil continued till MLC polls in 2015. He said that he successfully retorted to such attempts and ensured that the Andhra politicians fled to Amaravati.
However, the Chief Minister stated that Telangana had no major conflicts with AP but hoped that both states draw coordinate on sharing Godavari and Krishna river waters. KCR held that all the misgivings among the natives of Andhra residing in Telangana were dispelled by his government.