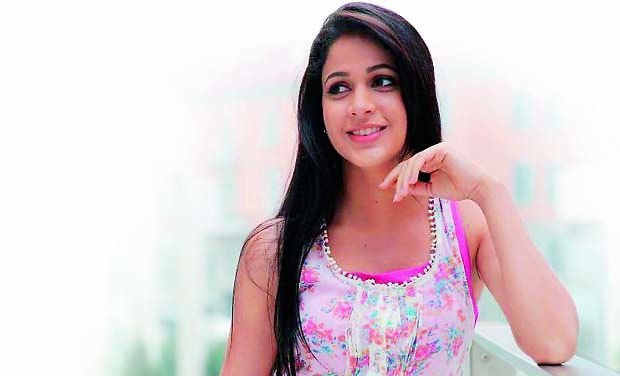 Her first film Andala Rakshasi was not a success at the box office but Lavanya Tripati was the one to gain. Just not her pretty looks, her expressions, body language and her slim figure too didn't go unnoticed. She did not sign any film immediately though. Then she did Doosukeltha, which was a total disappointment on a personal level, where she wasn't even a glam doll. The film might have done well but for her, it was just a case of wrong choice. A Tamil film followed and after a long wait, luck seemed to be favoring her. She signed three films almost around the same time. She is currently working in a Nagarjuna starrer Soggade Chinninayana besides a Maruti-Nani movie Bhale Bhale Magadivoy also nearly wrapping up director Jagadish's film. The beautiful lady from Dehradun is an epitome of patience, taking things in her stride when the days are bad. Push her in front of the camera, she becomes the character you want her to be. So, what else does a director need? In a chat with Telugu360.com, she talks of the person she loves most, her sister and recollects incidents that stayed with her as a memory forever.
Lavanya Tripati in her own words:
"We are three siblings, my sister, my brother and then me. My sister Shivani Tripati is a beautiful person, highly qualified, intelligent and my brother is talented too. When it came to me, I always had this feeling and urge to be famous. I changed my school when I was in the 8th grade and it was a really good change. I was this really quite kid, very shy and none knew I existed. My sister on the other hand was the life of the school, always getting prizes. I was known more as Shivani Tripati's sister and my name was Shalini and not Lavanya then. My sister played a big part in shaping my personality. Our age difference was huge, say about 6 years. She was almost like a mom to me, being caring, protective and bindaas. I was completely dependent on her. She would buy my clothes and introduced me to backless cholis.
"My sister didn't like my name for some reason. She changed it as she heard someone being addressed Lavanya somewhere and liked it a lot. I could never say no to her. With the change in name, I too changed completely. I started believing I am a different person. I had a new name, new school and my behaviour too changed. People started noticing me; eyes were on me but I soon met with a major accident. Was it because of too much attention? My dad dropped me and my brother at school and he crossed the road already and I didn't . It was drizzling and dad was on the Scooty. Being the early morning, all the shops were shut. A car came suddenly and hit me. I was in the air for a second and fell down. The driver panicked and drove the car over me. I rolled beneath the car and a tyre went over my hand. God was with me. I was still rolling but strangely wasn't crying. My brother was in tears. We usually fight like cats and dogs but that day he cried so much and the crowd gathered."
"My hand broke and the fracture was huge. Immediately, the principal took me to the hospital and I didn't realize the seriousness of the situation. My mom was a strong lady. She was in control of her emotions. The neighbors came to see me and I went to school with a plaster. People were sweet and offered to do my homework and I kind of enjoyed the attention. Everyone should have a story to tell and this was mine – a big bad story. That was the first time, my name splashed in the newspaper as the accident got reported. I wanted to become Miss India and I knew I didn't have the height. I thought I would next try fashion designing and still, I felt it was not what I wanted. I wanted people to know me. Mom said I could go to Mumbai if I get an offer but why would anyone come to Dehradun and pick me? So, I convinced her and came down to Mumbai."
"Before Mumbai, I was doing a theatre workshop in Dehradun. When in front of the camera, I feel, I can do anything and be anybody. I even went to an audition madly dressed because the person who called me for the audition said I would lose all my inhibitions that way. Those words impacted me. If you can look like this, you can look better any day. I convinced my mother to go to Mumbai. I would observe people most of the time and understand the city. I lived alone and knew what was good for me. My mom knew me in and out and gave me the freedom. I was in Bandra and shifted to Andheri. So, two years, I spent just understanding the place. I would go to cafes and people would come and offer me work. I knew work would come to me and I was relaxed. After some time, I started modelling and things took off from there. My tryst with Telugu film industry began then"